General Bajwa reiterates army's support for economic uplift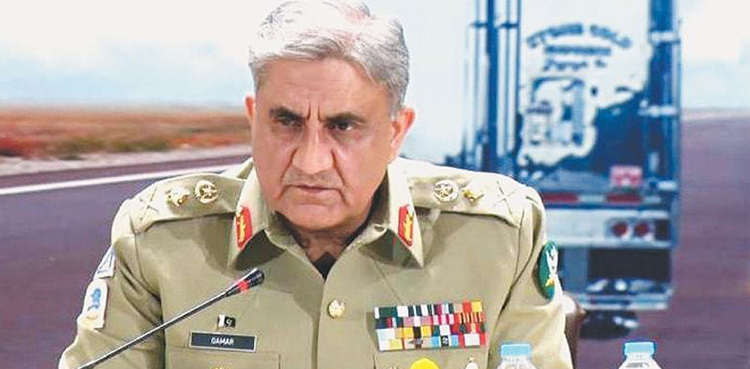 COAS General Qamar Javed Bajwa on Wednesday (today) reiterated Pakistan Army's support for economic uplift in the country.
According to ISPR, Army Chief General Qamar Javed Bajwa met with a delegation of the Federation of Pakistan Chambers of Commerce and Industry (FPCCI) and reassured Pakistan Army's role and contribution towards improvement in economic circumstances of the country.
During the interaction, Army Chief praised the role of business community in economic uplift of Pakistan and affirmed Pakistan Army's complete support, said ISPR.
The meeting also exchanged views pertaining to development of commercial and industrial hubs in Pakistan and evolving regional economic environment.
Meanwhile, the business community also acknowledged the sacrifices and role of Pakistan Army regarding the provision of a peaceful and encouraging environment aimed at strengthening business and economic activities.