Gold price in Pakistan rises by Rs700 per tola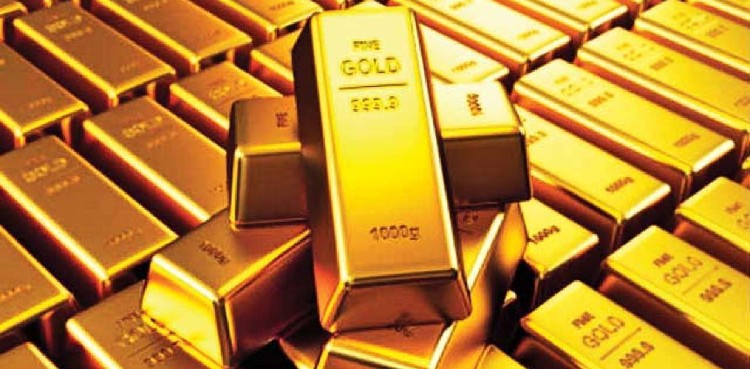 KARACHI: Gold prices edged higher on Wednesday as a softer rupee and a pullback in global equities lifted demand for the safe-haven asset.
Gold prices in the local bullion market gained Rs700 per tola and Rs6 per 10 gram today to reach Rs116,700 and Rs100,051 amid rising prices in the international markets.
The precious commodity closed at Rs116,000 per tola and Rs99,451 per 10 grams on Tuesday.
Significant fluctuations in the local currency against the US dollar aided the increase in prices of the safe-haven asset.
AA Commodities Director Adnan Agar had said the gold price in the local market is rising on the back of currency devaluation.
The international gold price rose by $8 per ounce to $1,771 underpinned by a slight pullback in the US Treasury yields, as investors awaited US inflation data to gauge the Federal Reserve's path on normalising policy.
"International gold prices, however, are rising at a slower pace due to concerns regarding US monetary policy tightening due in November," Agar had said, adding that the precious commodity is expected to trade within a range of $1,720-1,800 during the ongoing month.
However, it is pertinent to mention that the gold rates in Pakistan are around Rs1,500 below cost compared to the gold rate in the Dubai market.
Meanwhile, silver prices in the domestic market remained unchanged at Rs1,400 per tola and Rs1,200.27 per 10 grams.