Govt sends letter of intent to IMF, Miftah Ismail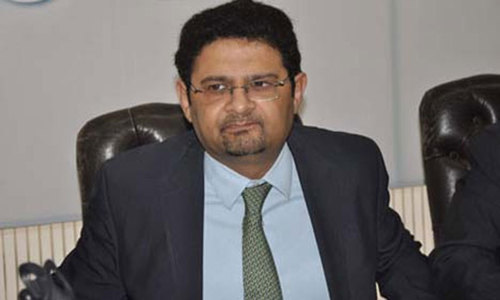 ISLAMABAD: Finance Minister Miftah Ismail confirmed Wednesday that the government has sent the letter of intent (LoI) back to the International Monetary Fund (IMF) after fulfilling the pre-requisites, paving the way for the executive board's meeting.
In his conversation with journalists, the finance minister said that the document — received on August 12 — was sent to the lender after his and State Bank of Pakistan (SBP) Acting Governor Murtaza Syed's signatures.
The development has paved the way for the IMF's August 29 executive board meeting, where Pakistan's request to approve seventh and eighth reviews and release a tranche of $1.17 billion under the Extended Fund Facility (EFF) will be taken up.
The IMF programme got stalled in February 2022 when the PTI-led government announced untargeted fuel and electricity subsidies soon after getting approval on completion of the sixth review and release of $1 billion tranche from the IMF.
Amid dwindling foreign currency reserves, which have reduced to $7.8 billion held by the SBP, the revival of the IMF programme was a must to bridge the external financing gap.