Herschelle Gibbs slams BCCI for attempting to sabotage Kashmir Premier League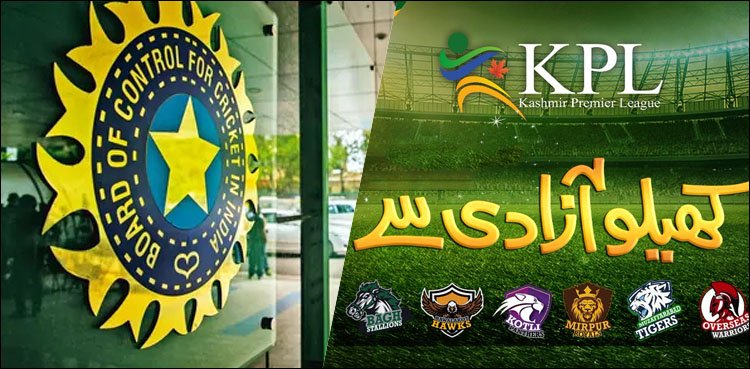 Former South African cricketer Herschelle Gibbs has slammed India's BCCI for attempting to sabotage Kashmir Premier League (KPL) in Pakistan.
Herschelle Gibbs who is a part of KPL franchise Overseas Warriors, took to social media to condemn India's BCCI for 'Completely unnecessary bringing political agenda with Pakistan into the equation to prevent him from playing in KPL 2021'.
The former Proteas batsman also confirmed that BCCI is in fact threatening him, warning that he won't be allowed to enter India for any cricket related work.
Federal Minister for Information and Broadcasting – Fawad Chaudhry, former Pakistani cricketer Rashid Latif and Foreign Office spokesperson Zahid Hafeez Chaudhri have all condemned India's petty attempts as sabotaging the KPL.
Kashmir Premier League
Kashmir Premier League is a T20 league having credentials from the Pakistan Cricket Board (a permanent member of the International Cricket Council), the Government of Azad Jammu & Kashmir, and the Government of Punjab, Pakistan. All these authorities have ensured their cooperation in this cause.
KPL is coming up with a total of six teams, including Rawalakot Hawks, Kotli Lions, Mirpur Royals, Muzaffarabad Tigers, Overseas Warriors, and Bagh Stallions. The teams will contest for a ten days major cricketing event scheduled from 6th August to 17th August 2021 in Muzaffarabad.
The league is designed to provide the young Cricket talent of AJK with a quality platform through which they can showcase their skills to the world. The involvement of Pakistani international players assists in raising the community spirit among the people of Azad Jammu & Kashmir.
It will also provide global recognition to the culture of the region bestowed with natural magnificence and landscapes in addition to the proliferation of sports in the region, letting us promote tourism in the region and encouraging international and national stakeholders to invest in the region.