Hindu families return back to Pakistan after migrating to India earlier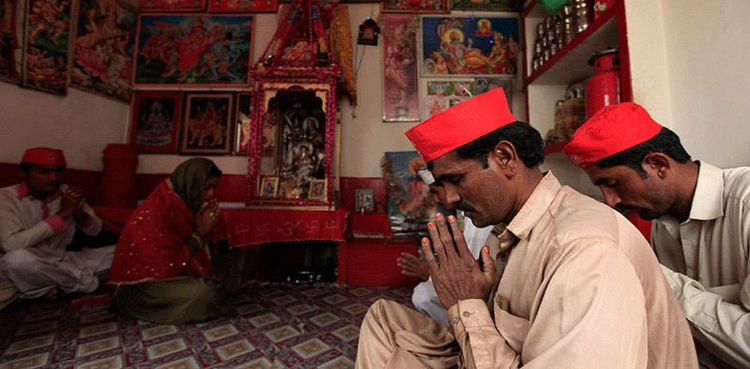 Two Hindu families returned back to Pakistan after migrating to India earlier this year.
As per details, two Hindu families of Katchi Kohli tribe returned back to Pakistan on Tuesday after they had migrated to India earlier this year.
Additional Deputy Commissioner Mirpurkhas – Prem Chand greeted the families on their return to Pakistan.
In a statement, Mr Prem Chand said that the returning families will duly be taken care of.
It is pertinent to know that several Hindu families have been returning back to Pakistan after they migrated to India in hope of a better future.
However, such families faced utter disappointment as Indian government refused to cater to them and they were essentially left in temporary migrant camps in various cities across India.
Prior to this, 14-Pakistani Hindus returned from India last month after they were exposed to the bitter truth and lies that were fed to them in hope of a better future in the neighboring Hindu majority country.
Kanhaya Lal and Nanak Ram, the latter being a resident of Ghotki – Sindh, had migrated to India along with 12 other Hindus in search of better economic and social circumstances and opportunities.
Their dreams and hopes came to a bitter end after realizing that Indian government refused to heed to their needs in every domain. Nanak Ram along with his eight family members, was left stranded in India and wasn't even allowed to visit Haridwar, instead was moved to Delhi along with 11 other pilgrims.