History, facts and outcomes of illegal Indian annexation of Kashmir in 1947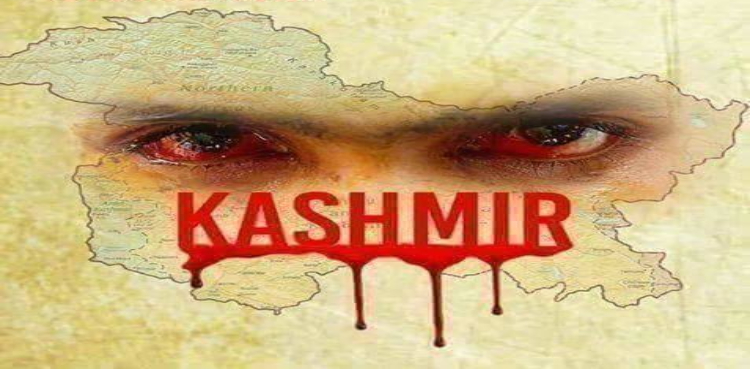 Kashmir – a seemingly never ending conflict due to obstinacy, ignorance and disdain of India towards the issue, that resulted in the conflict to arise to begin with back in 1947. The annexation of Kashmir is essentially an unaddressed aspect of the 1947 partition of India by the British.
Maharaja Hari Singh, and the Dogra Rule
British rule in the Indian subcontinent ended in 1947 with the creation of new states. The dominions of Pakistan and India, as the successor states to British India, effectively ending the British Paramountcy over the 562 Indian princely states.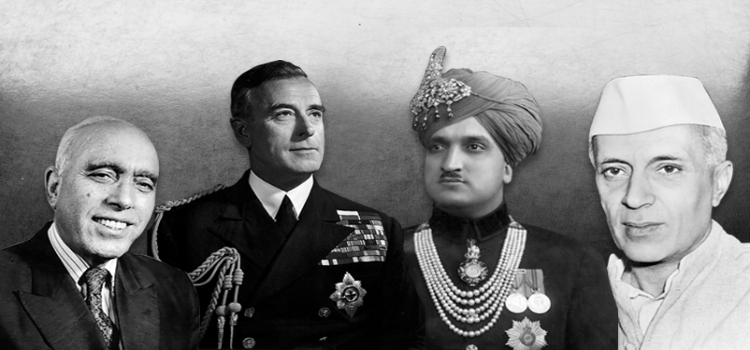 States were thereafter left to choose whether to join India or Pakistan or to remain independent. Jammu and Kashmir, the largest of the princely states, had a predominantly Muslim population ruled by the Hindu Maharaja Hari Singh.
Maharaja Hari Singh – was the last monarch of the Dogra Dynasty that ruled Jammu and Kashmir from 1846 – 1947.
Muslim Majority and the Dogra-India nexus
According to the 1941 census, the state's population was 77 percent Muslim, 20 percent Hindu and 3 percent others (Sikhs and Buddhists). However, despite being a Muslim majority area, the princely rule was an overwhelmingly a Hindu-dominated state. The Muslim majority suffered under the high taxes of the administration and had few opportunities for growth and advancement.
The Muslims of Jammu and Kashmir pressed for joining Pakistan on the occasion of partition of sub-continent in 1947. However, Maharaja Hari Singh in-order to preserve his rule, colluded with India and Indian PM Jawaharlal Nehru and refused to accede to Pakistan against the generic sentiments and demand of the Kashmiri people.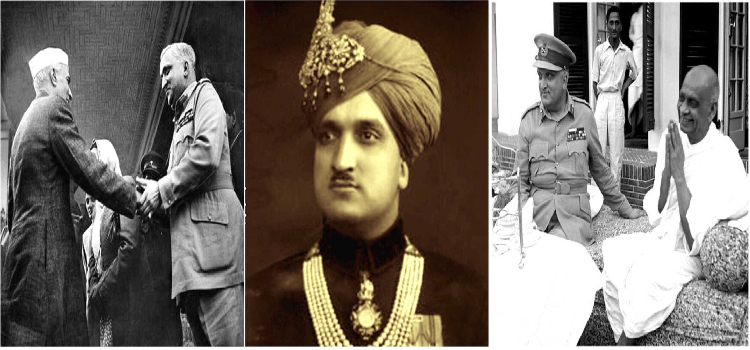 On 11 August, the Maharaja dismissed his Prime Minister Ram Chandra Kak – a move interpreted by observers and scholars reflecting Maharaja's tilt towards accession to India.
"From all the information I have, 95 per cent of Kashmir Muslims do not wish to be or remain Indian citizens. I doubt therefore the wisdom of trying to keep people by force where they do not wish to stay. This cannot but have serious long-term political consequences, though immediately it may suit policy and please public opinion."
— Jayaprakash Narayan's letter to Nehru, May 1, 1956
Indian invasion and Kashmir's 'coerced' accession to India
The rumors of Kashmir's possible accession to India spurred severe unrest and dissent among the Muslim majority population of Kashmir who evidently wanted Kashmir to be a part of Pakistan.
Fearing a significant all-out uprising and revolt, Justice Mehr Chand Mahajan, the Maharaja's nominee for his next prime minister, held meetings with Jawaharlal Nehru and Sardar Valabhbhai Patel in Delhi on 19 September 1947.
In his meetings with the Indian leaders, Mehr Chand communicated the Maharaja Hari Singh's willingness to accede to India.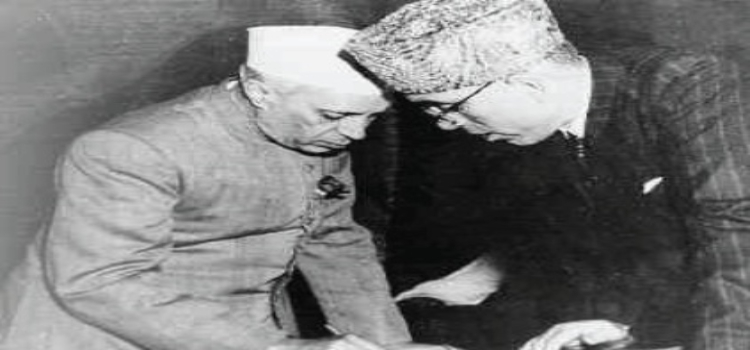 The Maharaja made an urgent plea to Delhi for military assistance. Meanwhile India stressed upon Kashmir's accession as a prerequisite for Indian military support to Maharaja and his troops.
Maharaja Hari Singh signed the 'Instrument of Accession' on October 26th 1947, practically handing over Jammu and Kashmir to India, or simply as 'the annexation of Kashmir' as it blatantly violated peoples' right to self-determination.
The illegal Indian annexation of Kashmir was driven by various factors; primarily by India's military might which was the only way Maharaja Hari Sindh can ensure his own survival and that of Dogra dynasty as the rulers of Jammu and Kashmir.
This self-centered approach eventually resulted in an indirect but absolute takeover of Jammu and Kashmir by Indian government, reducing Maharaja Hari Singh's rule to that of a 'puppet' administrator.
Furthermore, Maharaja Hari Singh was coerced by Nehru and Sardar Patel to appoint his son and heir, Yuvraj (crown prince) Karan Singh, as Regent of Jammu and Kashmir in 1949, although he remained titular Maharaja of the state until 1952, when the monarchy was abolished. He was also forced to appoint the popular Kashmiri leader Sheikh Abdullah as the prime minister of Kashmir. He had a contentious relationship with both Nehru and Abdullah. Karan Singh was appointed 'Sadr-e-Riyasat' ('Head of State') in 1952 and Governor of the State in 1964.
Moreover, the Maharaja was then banished from Jammu and Kashmir and lived in Bombay in exile till his death on April 26th 1961.
Role Of United Nations
The United Nations (UN) set up United Nations Commission for India and Pakistan (UNCIP), whereas UN Security Council Resolution 47 urged India to o reduce its forces to minimum strength to ensure the provision of suitable circumstances necessary for a plebiscite on the question of 'Kashmir's accession to India or Pakistan'.
India's refusal of Dixon Plan
Sir Owen Dixon was appointed as the next UN mediator who presented an alternate resolution of the dispute. He contended that Jammu and Kashmir is not a homogenous territory and hence proposed a proposed plebiscite to be held limited to the Valley to accurately determine and formulate Kashmiris' will regarding the whole accession issue.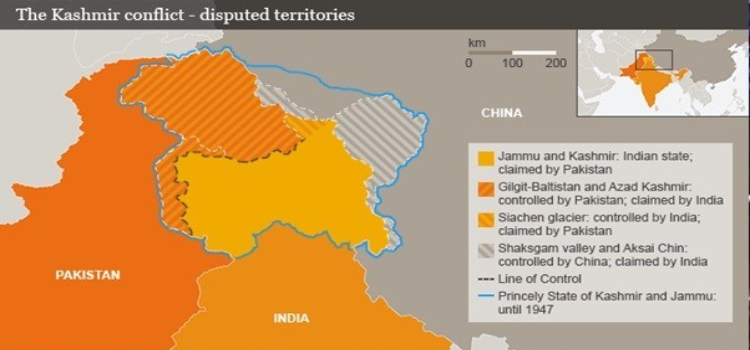 Dixon also had concerns that the Kashmiris, not being high-spirited people, may vote under fear and 'influence' from Indian government and military, as India stressed upon Indian troops to remain in Kashmir for 'security purposes', and at the same time opposed Pakistani troops to do the same.
Sir Owen Dixon concluded that India would never agree to conditions and a demilitarization which would ensure a free and fair plebiscite as it feared losing Jammu and Kashmir to Pakistan due to popular support and sentiments of Kashmiri people that evidently favored Pakistan.
List of UN Resolutions on Kashmir issue
Kashmir – A tale of state brutality and oppression
The annexation of Kashmir has been followed by an unmatched tale of state brutality and oppression targeting Muslim majority Kashmiri population in order to suppress their dissent and their demand of right to self-determination as guaranteed by international laws, conventions and UNSC Resolutions.
India has resorted to massacres, torture, extra judicial killings, forced disappearances, illegal detentions and so on.
Gawakadal massacre: On 21 January 1990, 51 civilians were killed by CRPF troopers during protests against earlier raids in which wanton arrests and molestation of women were conducted by CRPF troops
Handwara massacre: On 25 January 1990, two BSF patrolling parties in Handwara indiscriminately fired at peaceful protesters and killed 25 people
Zakoora and Tengpora massacre: Indian forces killed 33 protesters and injured 47 on 1 March 1990 at Zakoora Crossing and Tengpora Bypass Road in Srinagar
Hawal massacre: At the funeral of Mirwaiz Muhammad Farooq on 21 May 1990 over 60 civilians were killed by paramilitary forces and hundreds injured in the indiscriminate firing on the funeral procession.
Sopore massacre: On 6 January 1993 Indian troops killed 55 civilians in the town of Sopore and set fire to many homes and buildings
Bijbehara Massacre: On 22 October 1993 the Indian Army killed 51 civilians during protests over the siege of the Hazratbal Mosque. 25 of those killed were students None of the accused were punished Kupwara massacre: On 27 January 1994 the Indian Army fired at and killed 27 civilians, mainly traders, in Kupwara district. Survivors say that the soldiers carried out the massacre to punish people for observing shutdown on 26 January
Sexual violence and rape is another tool preferred by Indian forces to subdue Kashmiri people and suppress their dissent. Following are some of the major rape/sexual violence incidents committed by Indian forces in the disputed valley.
It is imperative to know that these incidents are in-fact 'tip of the inceberg' which somehow managed to surface and were officially reported.
Jamir Qadeem (1990): On 26 June 1990, a twenty-four-year-old woman from Jamir Qadeem was raped during a search of her neighborhood by the BSF
Chhanpora (1990): On 7 March, CRPF raided several houses in the Chhanpora locality of Srinagar. During the raids a number of women were raped
Barbar Shah (1991): A mentally ill old woman was raped by security forces in Srinagar
Kunan Poshpora (1991): On 23 February 1991, a unit of the Indian army launched a search and interrogation operation in the twin villages of Kunan Poshpora, in the Valley's Kupwara district. Soldiers repeatedly gang-raped many women, with estimates of the number of victims ranging from 23 to 100
Srinagar (1997): On 13 April 1997, Indian troops stripped naked and gang raped twelve young Kashmiri girls near Srinagar
Wavoosa (1997): On 22 April 1997, several Indian armed forces personnel entered the house of a 32-year-old woman in the village of Wavoosa. They molested her 12-year-old daughter and raped three other daughters, aged 14, 16 and 18. Another woman was beaten for preventing the rape of her daughters by soldiers
Handwara incident (2004): A mother and her daughter were raped in Baderpayeen, Handwara on 6 November.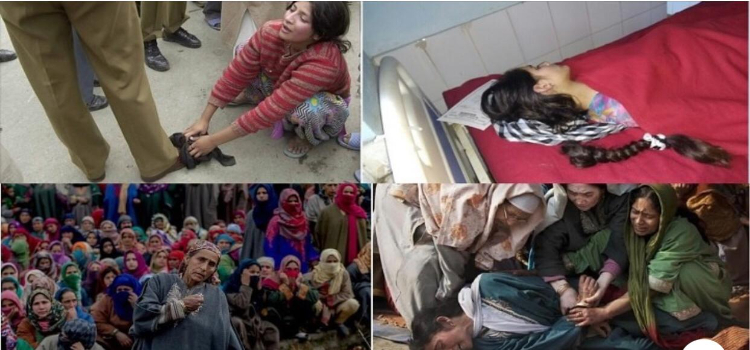 Abrogation of Article 370
On August 5th 2019, Narendra Modi led BJP government abrogated Article 370 and Article 35A of the Indian constitution and the revocation of special autonomous status of Jammu and Kashmir by the Indian government in 2019 last year.
The Article 370 of the Indian constitution granted special autonomy and status to the disputed region of Jammu and Kashmir. It allowed the state to formulate and implement its own laws regarding permanent residency, ownership of property and fundamental rights.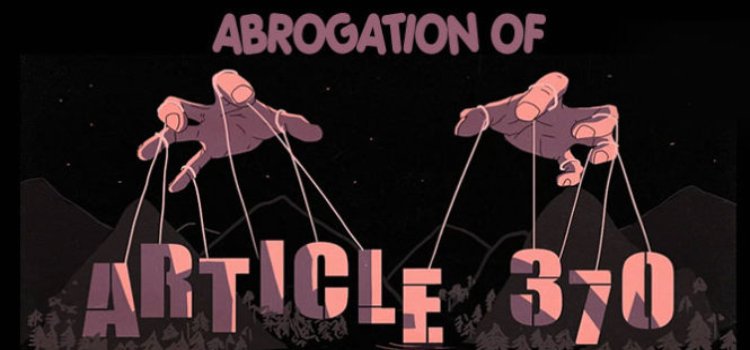 The abrogation of Article 370 – the final step in the annexation of Kashmir, was followed by an all-out media and internet blackout in the valley with all lines of communications suspended by Indian government.
Furthermore, Indian government in its bid to alter valley's demography, resorted to issuing fake domiciles to Hindus from all over the country to essentially turn Jammu and Kashmir from a Muslim majority area to a Hindu majority population.
Under the cover of the notorious Armed Forces Special Powers Act (AFSPA), which grants special powers to Indian troops to maintain public order in 'disturbed areas'. Indian forces have been practically given unlimited authority to exercise whatever means to ensure Indian national interests.
The Act has widely been used as a tool by Indian forces to suppress Kashmiri dissent and opposition to illegal Indian occupation of the valley.
Even Indian politicians including P. Chidambaram and Saifuddin Soz have supported to the revocation of AFSPA citing human rights violations.
Conclusion
Annexation of Kashmir remains an incomplete, unaddressed and unsolved chapter of the partition of sub-continent which must be solved in accordance with will of Kashmiri people, their right to self-determination in light of the several United Nations Security Council Resolutions (UNSCR).