The mango season is here!
We love our mangoes, and ensure that others love them too.
Huda Kattan's sister Mona Kattan received her box of mangoes from Bilawal House Karachi, with compliments from President Asif Ali Zardari and his children Bakhtawar, Aseefa and Bilawal. Mona shared her excitement of receiving the boxes of mangoes on her social media.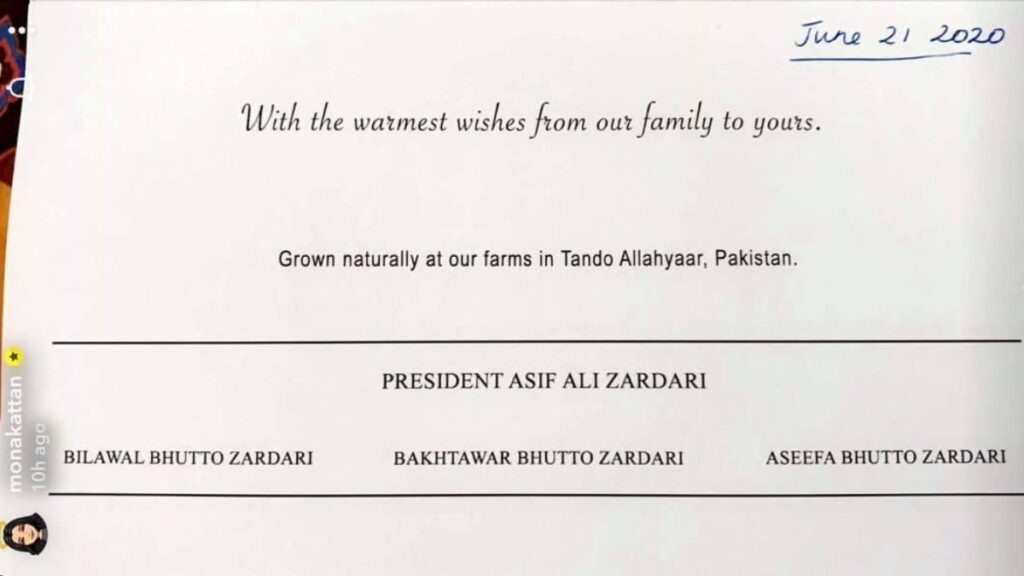 The June 21 delivery was sent to her by none other than Bakhtawar, Bilawal, Aseefa and Asif Zardari.
Bakhtawar Bhutto Zardari is known to have been friends with the Huda Beauty sisters.