Pakistani born British artist musician, Yasir Akhtar has claimed to have introduced Pakistani superstars such as Shehzad Roy and Humayun Saeed.
Yasir Akhtar, who initially started his music career from his band 'Arid Zone' and later ventured into the field of acting and starred in various widely praised drama serials. Yasir Akhtar eventually stepped into production and has claimed to have introduced various mega superstars in Pakistani showbiz industry such as Shehzad Roy and Humayun Saeed.
As a singer, film star, producer and director Yasir Akhtar made his own mark in the ever dynamic and competitive showbiz industry.
Recently, 'Azaad' –  a movie produced by Yasir Akhtar and starring Javed Sheikh's daughter Momal Sheikh, has been widely praised by both national and international audience, especially United Kingdom (UK) and United States of America (USA).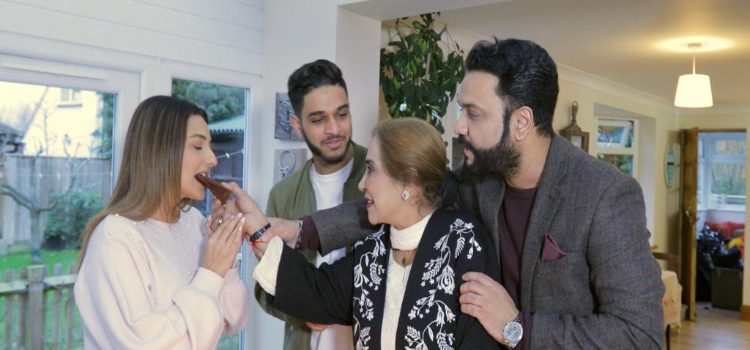 When asked about the idea and inspiration behind 'Azaad', Yasir Akhtar said that the film depicts his love and admiration for Pakistan and its culture.
Though I've been living in UK for about 20 years, my heart still beats for Pakistan," he noted.
The film received positive response from all over the world, and the audience enjoyed seeing me with Momal Sheikh on the silver screen, said Yasir Akhtar.
I always try to highlight and promote young talent as I myself joined this industry at a very young age, he added.
Expressing his views on his future plans, Yasir Akhtar stated that though he has worked in various fields of showbiz industry, he intends to focus on his acting and directing career.
When asked about the significance and demand of Pakistani films and dramas in UK, Yasir Akhtar revealed that Pakistani films and dramas are widely popular in Britain.
When inquired about his acting favorites, Yasir Akhtar revealed that Naseer Uddin Shah is one of his favorites, meanwhile he refused to name any particular Pakistani actor, contending that every Pakistani actor and artist is one of his own.