St Patrick's Girls' High School – one of the leading educational institutions in Karachi, held 73rd Independence Day Celebrations to commemorate the struggles and achievements of Pakistan movement.
The event to mark 73rd Independence Day was held under strict COVID-19 SOPs as per the government directions.
"I will take this opportunity to say in advance, a happy 73rd Independence Day to all," said the principal.
"Tomorrow on 14th of August Pakistan will be 73 years old, still young…we all are aware of that currently Pakistan is facing many internal and external challenges. Inshallah Pakistan will soon come out of these challenges because we are the people of hope," she added.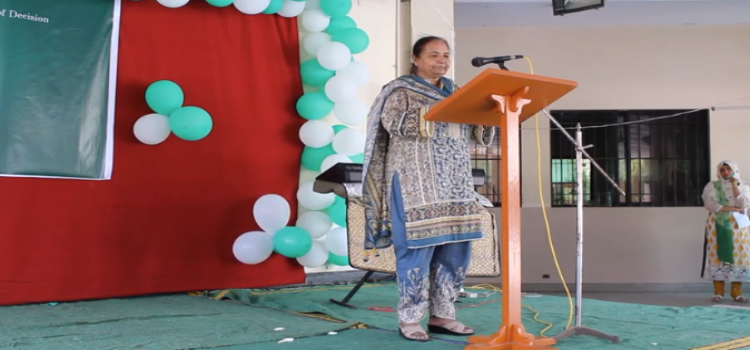 A flag hoisting ceremony was also held along with playing National Anthem of Pakistan, meanwhile students sang national songs to mark the significance of 73rd Independence Day.
The event also paid homage to security forces who selflessly devote their lives for the protection and security of this country.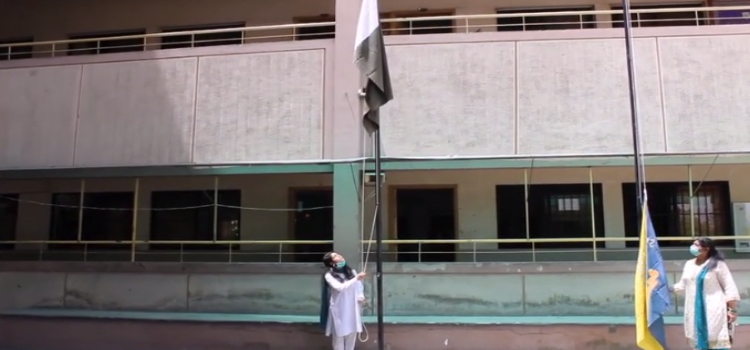 The ceremony also expressed solidarity with the people of Kashmir who are being subjected to illegal Indian occupation.