Indian Prime Minister Narendra Modi, on Friday, made a surprise visit to Ladakh, met with Indian Army soldiers amid border tensions with neighboring China.
The Indian premier was accompanied by former Indian Army Chief and current Indian Chief of Defense Staff (CDS) General Bipin Rawat along with current Indian Army Chief General Manoj Mukund Naravane.
The premier visited forward posts and spoke to the Indian Army troops deployed at its 4,075 kilometer border with China.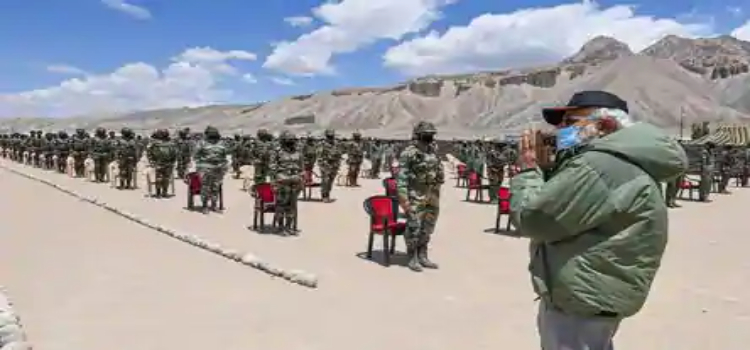 Addressing the Indian Army troops, Indian PM criticized China for its 'expansionist' policies and stated, "This is the age of development. History is witness that expansionist forces have either lost or were forced to turn back."
Read More: China and India agree upon border de-escalation
In addition to it, PM Narendra Modi also met with the soldiers injured in a violent clash in Galwan valley with Chinese forces.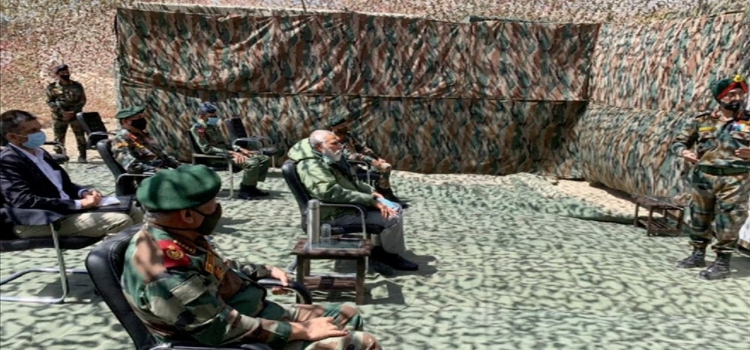 The visit comes as 20 Indian soldiers were killed in a physical confrontation with Chinese forces in Galwan valley on June 15, whereas another 76 were injured.
It is pertinent to know that Indian and Chinese forces, for weeks, have been engaged in an intense stand-off along their de-facto border also known as Line of Actual Control (LAC), resulting in a significant military buildup on both sides.