Interior Minister inaugurates first ever passport office in North Waziristan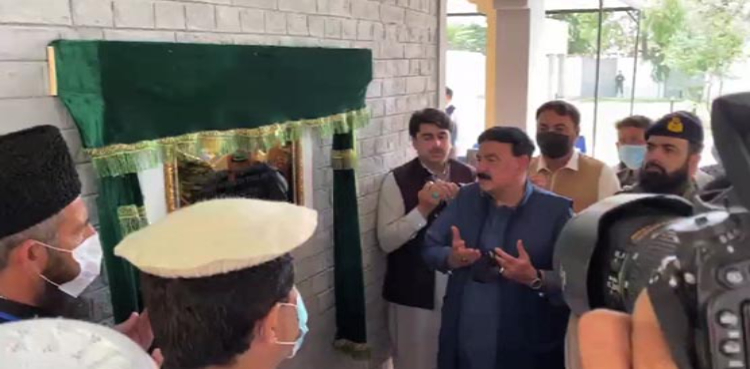 Federal Minister for Interior – Sheikh Rashid Ahmed inaugurated North Waziristan's first ever passport office on Saturday (today).
During two-day visit to Waziristan, Sheikh Rashid Ahmed met with tribal leaders of South Waziristan at South Waziristan Scouts Headquarters. The federal minister inaugurated district's first ever passport office in North Waziristan terming it as the proof of government's commitment towards felicitating tribal population that has made innumerable sacrifices for the nation.
The federal minister reassured that local people will be recruited on merit to serve in NADRA and passport offices.
Two NADRA mobile vans would function in North Waziristan's remote areas to ease the registration process for the citizens, he said.
Furthermore, the interior minister also reassured that government is taking steps to improve the immigration process at Pak-Afghan border and that another passport office will be set up for this purpose at Angoor Adda.
Sheikh Rashid Ahmed also met with Inspector General (IG) FC South Major General Muhammad Umar Basheer, laid floral wreath at yaadgar-e-shuhuda and paid respect to the security forces personnel martyred in the line of duty.