A foreign media delegation, on Wednesday, visited Pakistani side of the Line of Control (LoC) and witnessed the aftermath of Indian ceasefire violations (CFVs).
According to details, foreign delegation included journalists and media teams from various countries visited Chirikot Sector and interacted with the civilian population targeted by unprovoked and indiscriminate cross-border shelling by Indian forces along the de facto border.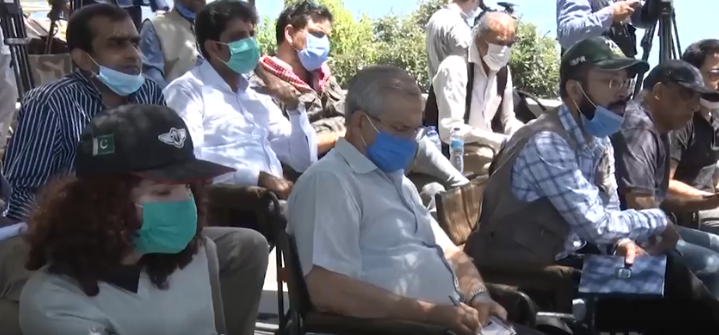 Foreign dignitaries also met with those receiving injuries due to cross-border firing by Indian troops, along with the victims' families who have died due to Indian CFVs.
The delegation was briefed on the use of heavy weapons by Indian forces and their devastating effects on the Pakistani civilian population, and the extensive surveillance and anti-infiltration infrastructure deployed by Indian side along the LoC.
Read More: Civilian injured in Indian unprovoked firing at LoC
The visit comes as Indian CFVs along the LoC have witnessed significant increase in recent days, causing several civilian injuries and casualties on the Pakistani side.