Iran Elections: Conservative Ebrahim Raisi to become new Iranian President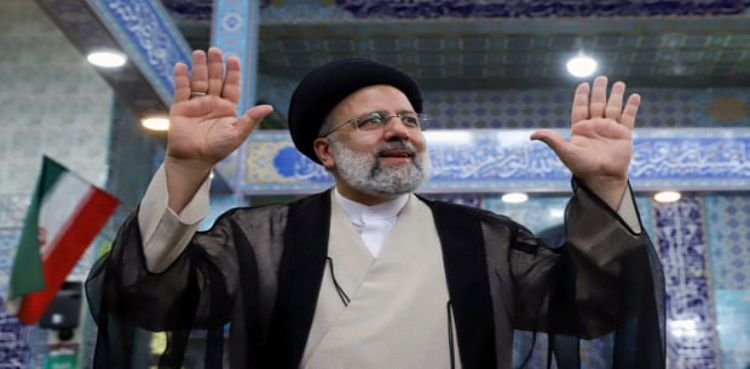 Conservative and hardline candidate Ebrahim Raisi is set to become Iran's new President after securing incontestable lead in 2021 Presidential Elections with vote count still underway.
With 90% of the total votes counted in Iran's Presidential Elections, Ebrahim Raisi has secured 17.8 million votes and is ahead of his nearest rival by a seemingly unsurmountable margin of 14.5 million votes.
The three main rivals contesting in Iranian Presidential Elections against Ebrahim Raisi have conceded their defeat and congratulated him on his victory as reflected in preliminary results so far.
The 2021 Presidential Elections in Iran have been marred by extremely low turnout of around 28.6 people casting their votes as compared 41 million in the previous elections back in 2017.
According to Iran's state television, Ebrahim Raisi has secured 62% of the total votes.
Iran is home to more than 80 million people of whom 59 million are eligible to caste their vote.
Ebrahim Raisi will become Iran's eight President, replacing Hassan Rouhani who was first elected to the post back in 2013 and was elected for a second term as well in 2017.
Who Is Ebrahim Raisi?
Sayyid Ebrahim Raisol-Sadati, popularly known as Ebrahim Raisi is a 60-year-old ultra conservative Iranian jurist and principlist politician.
He was appointed as Chief Justice of Iran back in 2019. He has previously served as Prosecutor General of Iran (2014-2016), First Vice Chief Justice of Iran (2004-2014) and Chairman of General Inspection Office (1994-2004).
He has also served as a member of Iran's Assembly of Experts from 2007 to 2016.
The Iranian President-elect is under US sanctions and is considered extremely loyal to Iran's clergy and country's Supreme Leader Ayatollah Khamenei.
During his election campaign, Raisi promised to ease unemployment and work to remove US sanctions that have contributed to economic hardship for ordinary Iranians and caused widespread discontent.