Anti-Narcotics Force (ANF) seized drugs worth up to more than Rs 1 billion off the coast of Karachi from a fishing boat.
ANF intelligence wing conducted a raid on an island off Karachi's coast on Thursday night and recovered narcotics worth up to more than Rs 1 billion.
Upon seeing the raiding party, the smugglers opened fire and fled the scene while leaving behind a boat full of narcotics.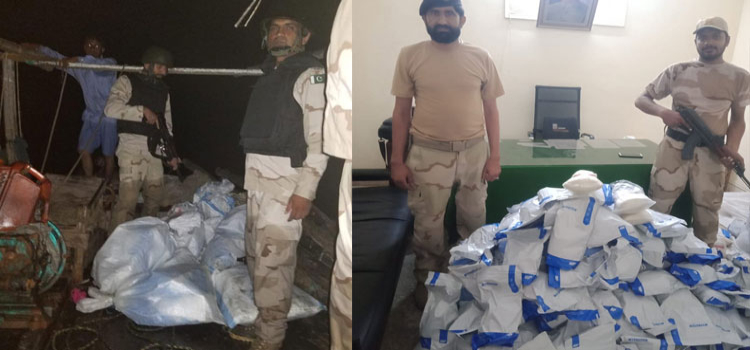 As per the details, the seized narcotics include 426 kilograms of heroin and 57 Kilograms of hashish as further investigation is underway.
 Prior to this, ANF conducted anti-narcotics raid on October 3rd in various areas of the federal capital including F-7, F-10, F-11, and G-12 during which a total of seven people were arrested on charges of being involved in a local drug racket.