The Salman Sufi Foundation, in collaboration with Sindh government is establishing public toilet facilities for ladies in Karachi.
The public toilets have been established with altered shipping containers in collaboration with Sindh government.
As per the details, ladies' public toilets have been established on various locations across the city including Jheel Park on Tariq Road, Hub Chowki bus stand at Karachi's Lea Market area.
The initiative is a part of 'Saaf Bath' – country's first privately managed public project, said Salman Sufi, head of the Salman Sufi Foundation.
The toilets are equipped with a comprehensive solid-waste management system and a running water supply.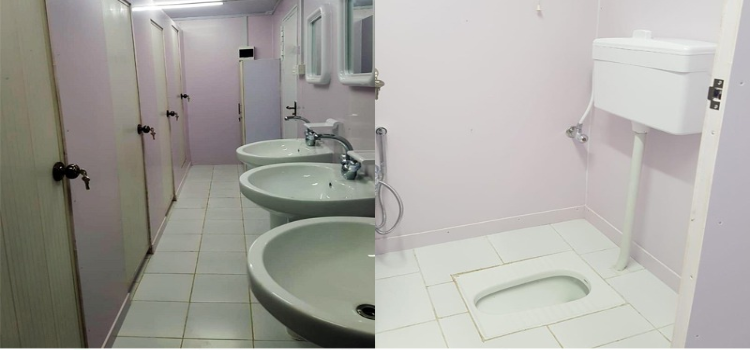 Women and transgender community can utilize the facility with a mere fee charge of Rs 20 to cover staff's salary and maintenance costs of the project.
Furthermore, the initiative will also provide employment opportunities as the second phase will be launched in Lahore next month.
The initiative intends to establish around 500 public toilets across the country over a period of two years.