Karachi Police arrest culprits harassing teenager in Esa Nagri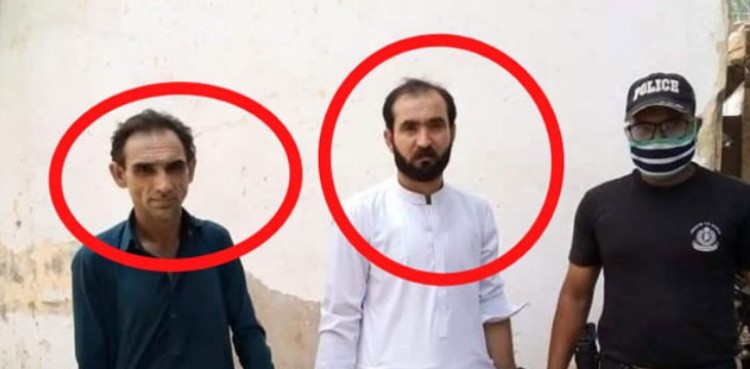 Karachi Police arrested two culprits accused of harassing a girl in the Esa Nagri area of Karachi.
Police took action after the girl uploaded her video on social media, accused two persons for harassment and demanded immediate arrest of them.
Maha, 10th grade student narrated that two dissolute persons are threatening her of dire consequences of not doing friendship with them while they also teased and tortured her mother and sister.
She also said in the video, "due to which they twice have tried to commit suicide but fortunately, they remained safe."
The video went viral on social media and the Governor of Sindh Imran Ismail ordered officials to take immediate police action against the culprit.
Sajid Sadozai – SSP East said in a press conference that accused person involved in teasing Maha Amir has been arrested, the cop also revealed their identity as Yousuf Bonairi and Anwarzad Alias Colonel.
After the immediate action of the police, the applicant made a presser with the police officers and said she is thankful to the authorities and feeling safe now.