More than 100 people are reported to have been injured along with 4,000 injures, in the Lebanese capital city of Beirut on Tuesday.
Beirut – the capital city of Lebanon on Tuesday was jolted by a powerful blast that resulted in 3,000 injuries with the death toll exceeding 100 casualties so far.
According to Lebanese President Michel Aoun, the blast occurred at 6:08pm local time on Tuesday in a 2,750 tonnes ammonium nitrate storage facility at the port.
The blast ripped apart the neighborhood, with nearby cars being uprooted from roads, whereas windows were shattered for several kilometers due to the sheer force of the blast that was even felt at a distance of 120 miles in Cyprus.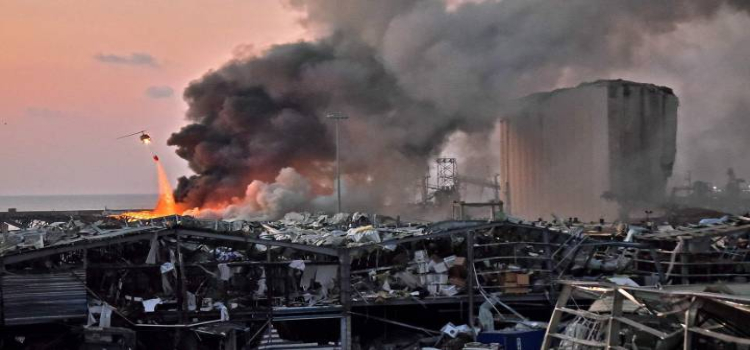 Hamad Hasan – Lebanese Health Minister, has said that said several people are still missing and rescue teams are searching for survivors and dead bodies under the rubble of the buildings which collapsed due to the blast.
The government has declared a three-day mourning period, and announced to allocate 100 billion Lira (US$ 66 million) for emergency funds to deal with the unprecedented and catastrophic damage caused by the blast.
Moreover, the blast has also destroyed significant wheat and granary storage at the port which held around 85 per cent of the country's granary storage.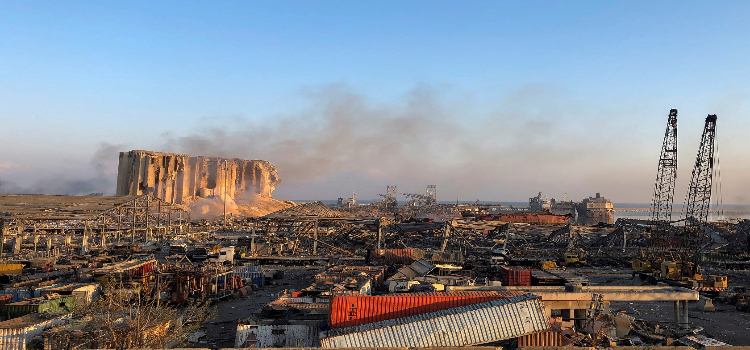 It is to be noted that Lebanon imports around 90 per cent of its total wheat requirement, and the destruction of port and its storage facilities has prompted fears of a severe food crisis which will be further compounded by an already weak economy and high inflation.
Government rescue teams, along with international organizations such as Red Cross have been struggling to cope up with the extent of damage and unprecedented number of injuries.
"What we are witnessing is a huge catastrophe. There are victims and casualties everywhere," said George Kettaneh – head of Lebanon's Red Cross.
Marwan Abboud – Governor of Beirut has revealed that 10 fighters, who were dispatched to neutralize the initial blaze, are still missing after the blast and have not been found yet.
"It resembles to what happened in Japan, in Hiroshima and Nagasaki. That's what it reminds me of. In my life, I haven't seen destruction on this scale. This is a national catastrophe," he said.
Government officials have feared further rise in death toll as rescue teams are still in process of clearing out and searching the debris.