Lies and deceit: India's hypocrisy unearthed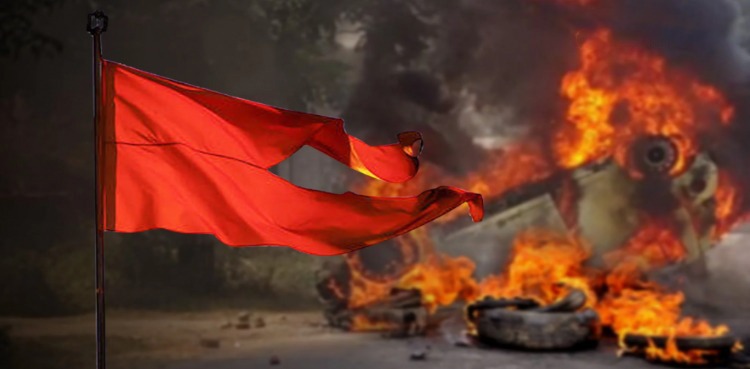 India – 'the wanna be' global superpower country has extensively been involved in warmongering, fueling false propaganda and stereotyping Pakistan as a 'terrorist launch pad'; has now itself been exposed as an 'harbinger of terror' in a recent article published in an American publican.
The revelations made in the article are significant and must be critically analyzed for India's indirect support to terrorist organizations through various proxies and back channels finally stands unearthed and exposed.
It's been revealed that Indian nationals have been involved in various terrorist attacks in Afghanistan including an attack on Sikh Gurdwara in Kabul. Indians have also been found fighting alongside various factions in Syria as well.
Islamic State (IS) – one of the most feared and detested terrorist outfit known for extreme acts of cruelty, announced the establishment of its 'Indian branch' in its regular publication Al Naba.
Furthermore, significant number of youth have been joining IS from Indian state of Kerala and various other states, who have extensively participated in fighting across the world.
The article cites political, social and economic circumstance that further fuel extremist inclinations amongst youth in India.
'Today's new generation of jihadists, is driven by a range of economic, political, and ideological factors,' it said.
Furthermore, India's links to 9/11 have also been highlighted by the publication citing Dhiren Barot – a British-raised Hindu convert who was close to 9/11 mastermind Khalid Sheikh Mohammed and was later jailed for planning a bomb attack in UK back in 2005.
India's 'humbug' stance on Media freedom and transparency
Another aspect of India's duplicity on media freedom and transparency stands unclad after the 'Fake TRP scandal' involving Republic TV – the 'go to' joint media wing of Indian establishment and BJP.
Republic TV – the primary spokesperson for India's far right Hindutva extremist has been accused of resorting to illegal means and measures to artificially boost its TRP ratings.
Arnab Goswami – termed 'brash and bigoted' by Al Jazeera, is the Editor in Chief and Managing Director (MD) of Republic Media Network; has been the favorite puppet and propaganda tool of India's far-right extremist groups in the county, is currently facing the heat after Mumbai police Chief – Param Bir Singh announced that BARC (Broadcast Audience Research Council) has provided substantial evidence of rigged ratings based on data of households where barometers were installed.
Self-proclaimed nationalist and the 'so called' journalist Arnab Goswami is in-fact no way different than Joseph Goebbels – the Nazi propaganda minister, who under Hitler demonized Jews and mass extermination and genocide fueled by religious hatred; the difference only lies in the target audience as then it was Jews, whereas for Arnab and India's establishment its Muslims and Pakistan.
India has often accused Pakistani media of being controlled directly by Pakistan Army and ISI, however; the recent Fake TRP scandal involving Republic Media Network has unearthed the collusion of far-right extremist lobby, BJP government, Indian establishment and media networks in propagating and promoting certain narrative against Pakistan, and in-general Muslims altogether.
The world must address the issue of 'Indian terrorism' being exported to various parts of the world due to evident backing of Indian government and security establishment for socio-political and economic interests and leverage.