Man in Brazil flies helicopter made of old car's spare parts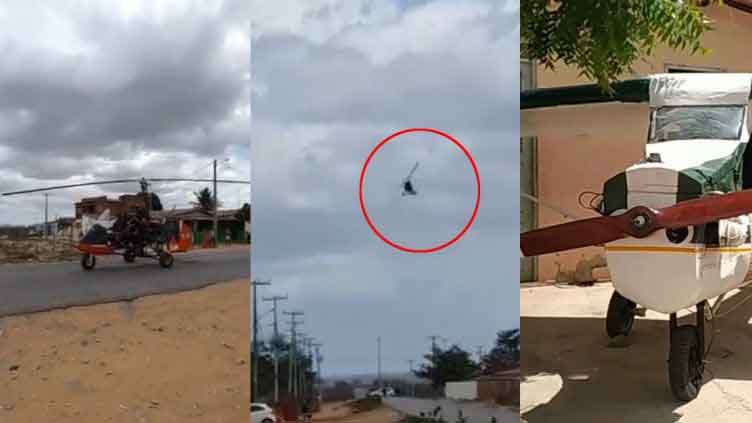 A video of a man from Brazil has gone viral on various social media sites. As per details, the man could be seen flying a helicopter in the video, which has been reportedly manufactured by the spare parts of an old car.
Last week, several media websites reported that Genesis Gomes took a little over a year to build an aircraft that actually flies – and all he used for it was spare parts from old vehicles and other things he found lying around the house. A video of him taking flight stunned the Internet, racking up nearly 2 million views on Twitter.
However, according to local news website G1 Globo, Mr Gomes did not take flight in his homemade helicopter. The video which went viral online was actually filmed at an aviation event in the city of Paraiba. Watch the video below: