Matric, intermediate students to appear in exams for only 'elective subjects': Shafqat Mahmood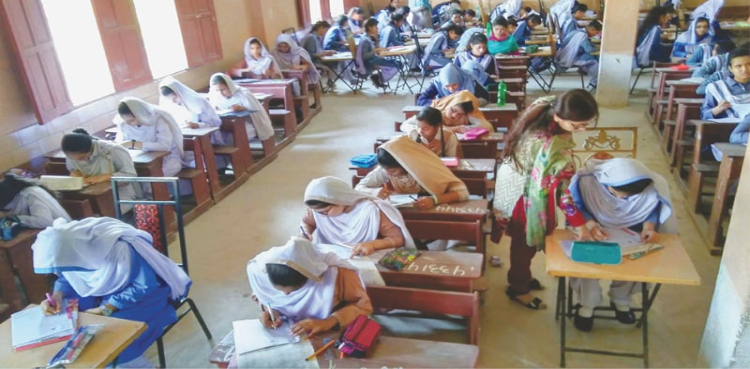 Federal Minister for Education – Shafqat Mahmood has announced that matric and intermediate students will only appear in exams for 'elective subjects' along with mathematics.
The decision to limit matric, intermediate examinations to elective subjects was made during a meeting of Inter-Provincial Education Ministers Conference (IPEMC)chaired by Shafqat Mahmood himself.
Addressing a press conference, federal education minister apprised that students of 9th and 10th grade will only appear in exams for four subjects namely biology, computer science, physics, chemistry and maths.
Meanwhile, intermediate students will also be subjected to elective examinations policy.
We took some important decisions today Re exams. For 9/10, exam in elective subjects plus math. For 11/12 only elective subjects. Exams pushed to after July 10 with 10 and 12 grade exams on priority. These decisions are final. No change

— Shafqat Mahmood (@Shafqat_Mahmood) June 2, 2021
Exams for grade 10th and 12th students will start from July 10th followed by class 9th and 11th examinations after the culmination of the prior.
Additionally, the marks percentage taken by students in elective subjects will also be proportionately allocated to subjects in which exams is not being taken.
Stressing upon the significance of examinations, Shafqat Mahmood remarked that last year students were promoted without exams. For this year, holding of exams is essential for students' assessment or else they wouldn't even put up minimum effort.
However, the federal education minister reassured that boards facilitate students regarding exam schedule.
We have also asked boards to keep some gap between the exams, he said.
The development comes as earlier, schools in Punjab and Islamabad reopened for class 10, 12 students with the resumption of physical classes on Monday this week.