Messi set to play against Uruguay after injury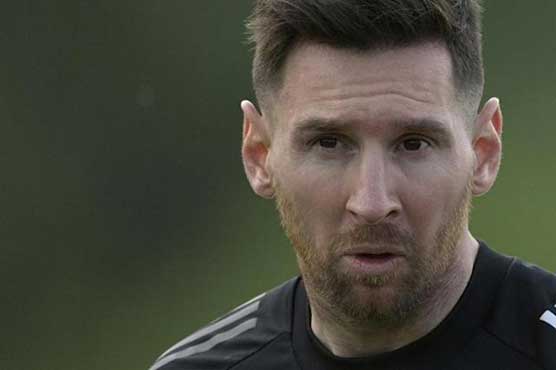 BUENOS AIRES: Argentina superstar Lionel Messi is set to make his return from injury in a World Cup qualifier against Uruguay, his coach Lionel Scaloni said on Thursday.
The six-time Ballon d Or winner missed the last two matches with his club Paris Saint-Germain due to knee and hamstring issues.
He had been expected to miss Friday s crunch clash against neighbors Uruguay but now appears to be fit to play. "Messi is in good shape and if that continues he will play," said Scaloni.
"In principle, he s available. If he s in good shape you already know what I think about his game and his status in the team.
"We will take the final decision this (Thursday) afternoon."
Argentina were due to train at their base on the outskirts of Buenos Aires on Thursday afternoon before traveling to Uruguay.
When Messi linked up with his national team on Monday he was training apart but he joined his teammates on Wednesday.
"It s easy to live with Messi, who always wants to play, because I also want him to always play," said Scaloni.