Misbah-ul-Haq steps down as Chief Selector Pakistan Cricket Team, to continue his service as Head Coach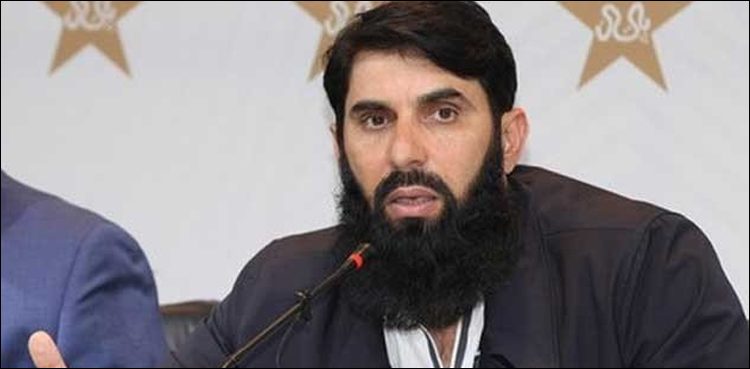 Misbah-ul-Haq on Wednesday, announced his decision to step down as Chief Selector of Pakistan Cricket Team.
Addressing a press-briefing, the former Pakistan Cricket Team skipper, said that has decided to step down from the chief selector's responsibilities to concentrate and focus on the head coach's role of the men's national team.
"I have thoroughly enjoyed the dual roles but after reviewing the past 12 months and looking ahead at the workload in the next 24 months of my tenure, it is appropriate that I invest and dedicate all my time, energy and attention to one role from now on," he said.
I am grateful to the Pakistan Cricket Board for their understanding and for supporting my thought process, he added.
Furthermore, Misbah-ul-Haq highlighted that his ultimate objective is to contribute to the development of players and help the side achieve bigger successes.
Misbah looks forward towards establishing a strong working relationship with the new chair of the selection committee to achieve the collective objectives regarding improving the team's performance.
However, Misbah-ul-Haq will still be responsible for announcing the squads for the home series against Zimbabwe on 19 October and then for the away series against New Zealand.