Voice of Sindh and National Youth Assembly teamed up together to promote culture of Sindh Dr. Umair Haroon welcomes the team of NYA led by Danyal Jilani President – NYA (Sindh chapter).
An MoU (Memorandum of Understanding) has been signed at VOS Head office, both organizations agreed to work for the prosperity of Pakistan Najia Mir represents VOS at the occasion.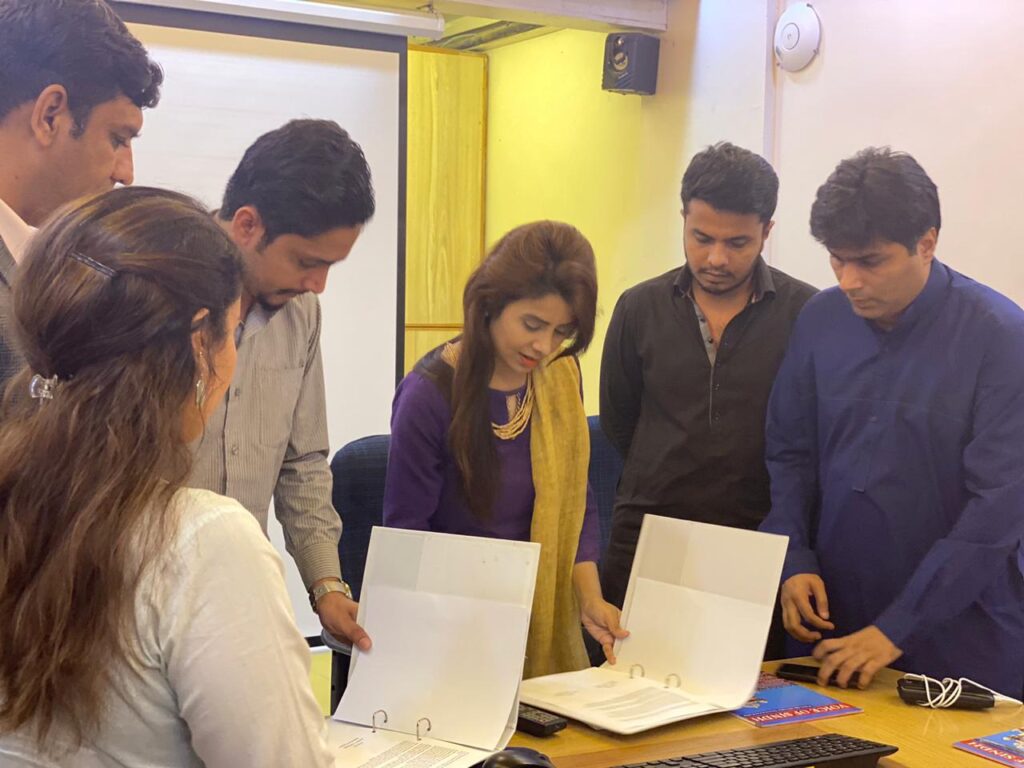 Meanwhile, Danyal Jilani represents NYA-VOS screened its flagship theater play 'Jinnah Tum durust thay' during the ceremony.
For this purpose, the Voice of Sindh and the National Youth Assembly will collaborate with each other to spread the message of peace and harmony.
Both organizations will support each other in exclusive events and projects for the prosperity and wellbeing of the country.
Voice of Sindh
Voice of Sindh is an initiative designed to uncover the untold stories of Sindh. It aims to preserve and promote the diverse culture, heritage, history and traditions that make Sindh the bastion of pluralism and progress.
Voice of Sindh also provides a platform to the youth of Pakistan where they can discover their maximum potential and utilize it to reach their maximum potential. Along with providing opportunities, this project opts for a constructive approach to ensure ideological clarity among the young generation, equipping them with the best knowledge about their origins and native land in order to enable them to contribute in the betterment of the society.
Under the umbrella of "Voice of Sindh", different informative as well as entertaining programs have been produced that will not only help the youth voice their opinions and concerns but also facilitate them to reach out to each other and unite for intellectual and social development.
National Youth Assembly
National Youth Assembly (NYA) is first leading youth institution of the country which has obtained a proper License under section-42 of ordinance 1984, from related commission of the Government of Pakistan. Thirty Leading Universities and 59 Governmental District Administrations formally recognized the NYA, and providing us Government halls and security for our sessions. The NYA is the largest youth forum to hold youth parliamentary sessions where thousands of young Pakistanis are taking part in different youth parliamentary sessions of the NYA to become future leaders, bureaucrats, social workers, philosophers and responsible citizens.
The NYA is working since last 5 years with formal organizational structure through an engineered mechanism of hierarchy, devised from top to gross root level. Young personalities such as, international squash player Amir Atlas Khan, world record holders in academia, Haroon Tariq, Ibrahim Shahid Rooma Syadain, Malala Yousafzai and many other National/International achievers are part of the NYA. With the presence of a strong youth network at federal, provincial, divisional, district, university and tehsil level, more than forty thousand youth have become part of NYA as members, youth councilors and volunteers and the journey of discovering nameless heroes still continues.
Members of the NYA can gain many benefits of Membership such as representation of the National Youth Assembly in social media and other social activities like school/college ceremonies, community events, rallies for public welfare, free participation in different sessions of the National Youth Assembly etc.
NYA's national activities of youth councilors were admitted to the recent local government ordinance and issuance of discounted student transport cards, the introduction of student welfare prize bonds, induction of national youth program, and on our various other demands the government of Pakistan took solemn steps which practically enhanced confidence of its members associated with National Youth Assembly.