Muslims celebrate Eid-ul-Azha in Saudi Arabia, various countries across the globe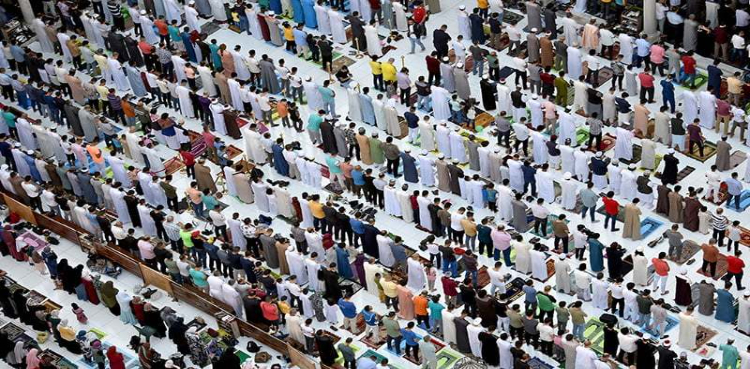 Eid-ul-Azha prayers were offered by Muslims in Saudi Arabia and countries around the world on Tuesday (today).
Muslims in Saudi Arabia, UAE, Afghanistan, Indonesia, Turkey and various other countries are celebrating Eid-ul-Azha today with festivities marred by COVID-19 restrictions.
In Saudi Arabia, Eid-ul-Azha prayers were offered in Masjid-al-Haram and Masjid-e-Nabvi along with various other mosques around the country.
Indonesia marked a grim Eidul Azha amid a devastating new wave of coronavirus cases in the world's most populous Muslim majority nation. Large gatherings were banned and tougher travel restrictions were imposed.
In Afghanistan, Eid-ul-Azha prayers were not spared from violence which has gripped the country in recent days with at least three rockets landing near the Afghan presidential palace while President Ashraf Ghani and other senior government officials were offering Eid prayers inside the compound.
No casualty, injuries have been reported in the rocket attack for which Islamic State group (IS) has claimed responsibility.
Meanwhile four gulf states, Mauritania, Morocco, Oman and Tunisia barred Eid-ul-Azha prayers due to COVID-19 pandemic.
The development comes as Hajj was also limited to 60,000 pilgrims this year and that too for only Saudi citizens and residents.
These 60,000 pilgrims were chosen from through an online vetting system which had received more than 558,000 applications.