NA-249 by-election: ECP accepts Miftah Ismail's plea for vote recount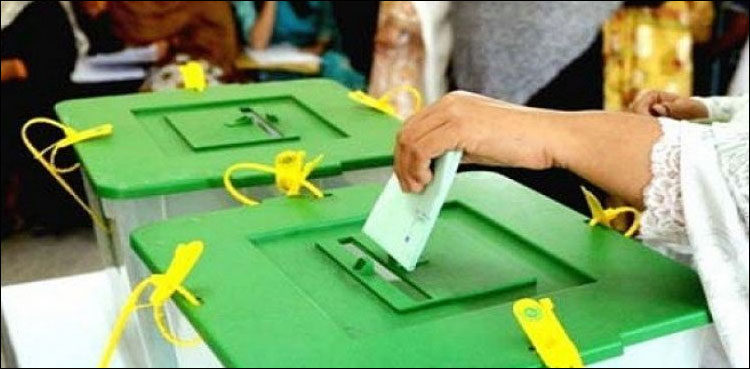 Election Commission of Pakistan (ECP) has accepted Miftah Ismail's request for recounting of vote in NA-249 by-elections that were held on April 29th last week.
As per the issued notification, ECP has directed all political parties to reach returning officer's (RO) office on Thursday May 6th at 9 am.
The development comes as earlier, PML-N's candidate from the constituency Miftah Ismail had written to ECP chief Sikandar Sultan Raja seeking recounting of vote in the by elections.
PML-N has also sought a forensic audit arguing that presiding officers from 34 polling stations failed to WhatsApp the results and that several 'Form 45s' were not signed.
Miftah Ismail had lost to PPP's Qadir Khan Mandokhel by a narrow margin of 683 votes with the former securing 15,473 votes against latter's 16,156 votes.
The NA-249 by-elections were contested by various mainstream political parties. However, the notable contest is expected to be between PTI, PPP, PML-N, PSP and MQM-P.
PTI had fielded Amjad Iqbal Afridi, PSP – Mustafa Kamal and Hafiz Muhammad Mursaleen contested the election on MQM-P ticket.
Tehreek-i-Labbaik Pakistan's (TLP) Mufti Nazeer Ahmed Kamalvi came in third with 11,125 votes followed by PSP's Mustafa Kamal who managed to secure 9,22 votes.
Meanwhile, PTI's Amjad Afridi secured fifth position with 8,922 votes.
It is to be noted that NA-249 seat was vacated after PTI's Faisal Vawda resigned from the National Assembly's seat on March 3rd. He had given up the NA seat in order to contest in the recent Senate elections.
Faisal Vawda had won the NA-249 seat in 2018 General Elections by securing 35,349 votes against Shehbaz Sharif's 34,626 and Abid Hussain's (TLP) 23,981 votes.