Nine-year-old girl surfing at gigantic waves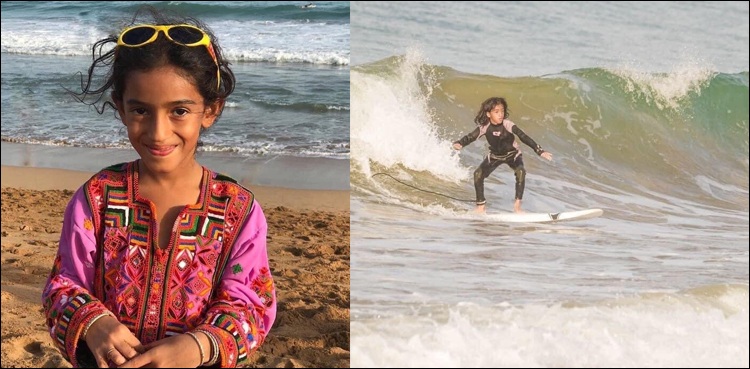 Pictures of a nine-year-old Baloch girl got viral on the internet – she was surfing on the giant waves of the sea, in Baluchistan. She was playing with the wild waves, all fearless and carefree.
Danial Gillani – Chairman, Central film sensor board, has posted the pictures of a young talented girl skating and surfing on the surface of the water.
Pictures showed that she belonged from a Baloch family, as she was wearing a traditional hand-embroidered Balochi dress, standing in front of a sea – and in the other image riding a wave towards the shore – while standing on the surfboard, brilliantly at the facet of the water.
There are no further details found regarding to the name and details of that skillful girl.