Pakistan Air Force (PAF) conducted road runway operations exercise on Motorway near Lahore on Tuesday (today).
The road runway operations exercise was carried out on Lahore-Islamabad Motorway and included landing, refueling and takeoff operations of various PAF fighter jets.
Federal Minister for communications and Postal Services – Murad Saeed was the chief guest at the occasion and lauded PAF's role on February 27th Operation Swift Retort against India last year.
Pakistan Air Force is respected for its professionalism and is a true symbol of pride for the nation, he said.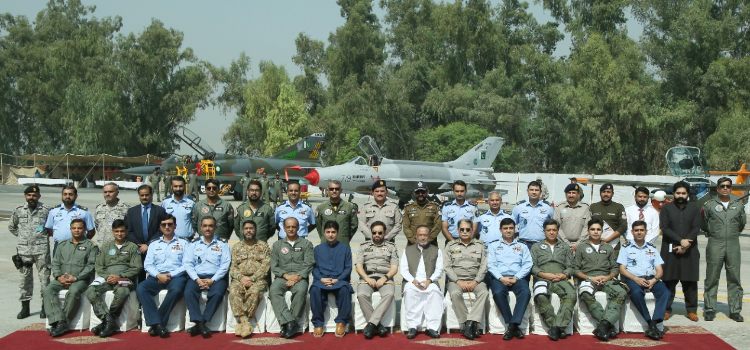 According to Director General Public Relations (DGPR) PAF, Pakistan Air Force regularly undertakes Road runway operations as part of its operational preparedness plan.
The exercise was aimed at preparing PAF combat crew for utilization of vast network of highways for conducting air operations during warlike situations.
"PAF acknowledges valuable support of various civil and mil departments especially NHA, FWO and NH&MP, whose assistance played an instrumental role in conduct of this exercise," added the statement issued by DGPR PAF.