Gold is often regarded as the most 'safe' investment and recent economic and financial crisis due to COVID-19 pandemic has led investors and countries convert their investments into 'gold reserves'.
Both investors and countries are now preferring to deal in gold rather than financial transactions as other means of trade currency have suffered immensely due to economic and financial repercussions of coronavirus outbreak.
Furthermore, the economic crisis and uncertainty has been exacerbated by US-China trade wars that has significantly added to the woes of investors, companies and organizations around the world.
The World Gold Council has issued a list of top 20 countries with the highest gold reserves with United States of America securing the first place with 8,133.5 tonnes of gold reserves followed by Germany at the second place with 3,363.3 tonnes of gold reserves.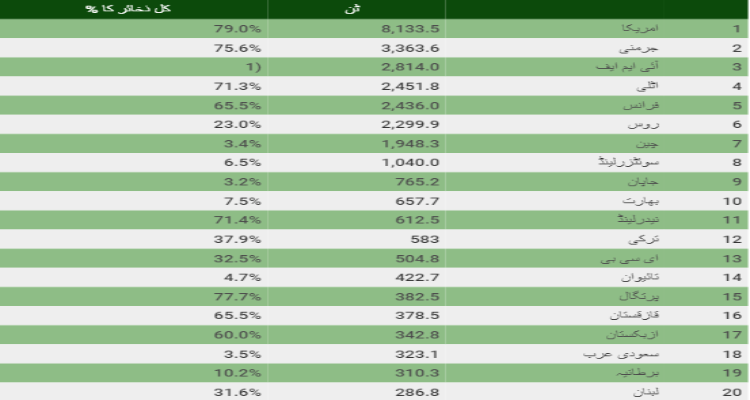 China stands at 7th position with 1,948.3 tonnes of gold reserves, meanwhile India has secured 10th place with 657.7 tonnes of reserves.
International Monetary Fund (IMF) – an international organization for fostering global monetary cooperation, holds the third largest gold reserves with 2,814 tonnes of gold.
Pakistan however, ranks at 44th position with 64.6 tonnes of gold reserves that amounts to 20.7 per cent of the country's total reserves.