Pakistan launches digital 'Victim Support Services Directory' for the victims of abuse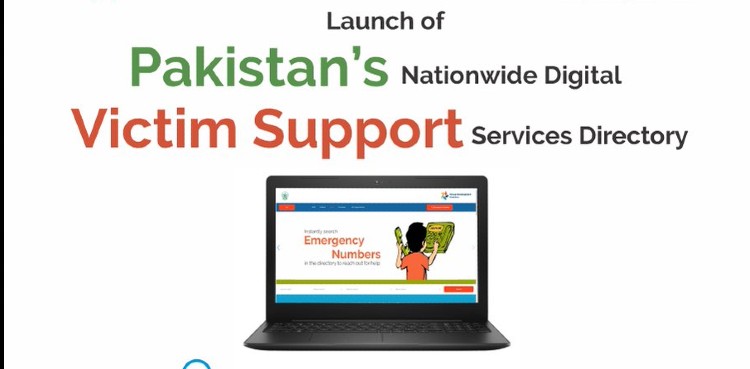 Pakistan has launched nationwide digital 'Victim Support Services Directory in collaboration with the Ministry of Human Rights (MoHR) to provide easy access to information about support services for victims of abuse.
The Victim Support Services Directory is a joint initiative of Group Development Pakistan (GDP) and the Federal Ministry of Human Rights (MoHR) to provide easy access to information about services for victims of violence, harassment, and abuse, particularly children.
This nationwide service provider database is searchable by organization, service type and geographic location, allowing victims and/or family members to quickly identify and access support and referral services.
The service providers in the database offer diverse services to survivors and their family members including helpline, Councelling, shelter, legal assistance, psychological support and many more
Pakistan was one of the six initiators of the World Summit for Children in 1990 and took the lead in signing and ratifying the Convention on the Rights of the Child (CRC).
Both the Constitution of Pakistan and the UNCRC recognize that all children have the right to be treated with dignity, to be protected and to develop to their full potential in life.
As the lead Government agency, the Ministry of Human Rights has responsibility for the protection and promotion of human rights of all citizens of Pakistan, including children and those that are most vulnerable.
The mandate of the Ministry begins at the legislative level where we have been instrumental in the drafting and promulgation of important laws on child protection and welfare–this includes amendments in the CRPC to add cruelty and trafficking of children as major compoundable offences.
We were fortunate to be able to pass the Juvenile Justice Act, the ICT Child Protection Act and recently the Zara Act which identifies procedures to help police authorities recover missing and abducted children. The National Commission on the Rights of the Child, an independent Commission has also been constituted and is functional.