Pakistan reports less than 300 Covid-19 cases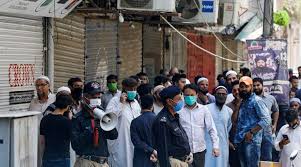 ISLAMABAD: Pakistan reported less than 300 fresh cases of coronavirus in a single day for the third consecutive day Monday morning, data from the National Command and Operation Centre (NCOC) showed.
As per NCOC's stats, six people lost their lives to the virus in the last 24 hours, while 240 fresh COVID-19 infections were recorded after 32,466 tests were taken.
Meanwhile, Pakistan reported a coronavirus positivity rate of less than 1% for the third consecutive day as well at 0.73%.