Pakistan reprimands India, demands to rescind illegal actions in IoK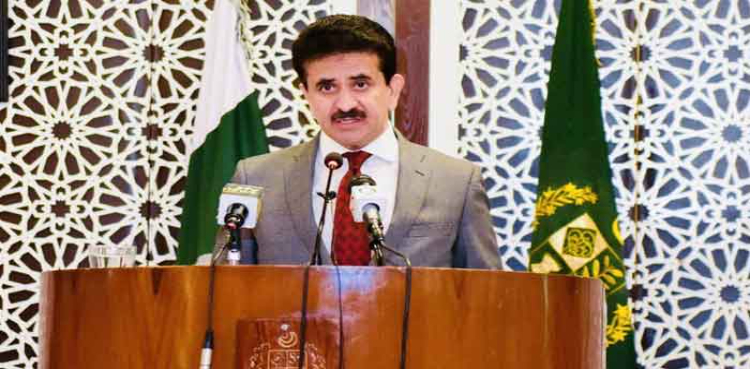 Pakistan has called upon India to cease all illegal actions in the occupied valley of Indian Illegally Occupied Jammu and Kashmir (IIOJ&K).
Addressing a press-briefing in Islamabad, Foreign Office spokesperson Zahid Hafeez Chaudhri reprimanded India over its illegal actions and inhumane policies in the disputed valley.
Pakistan calls upon India to annul all its illegal actions in the occupied valley and ensure measures for the resolution of the Kashmir issue in accordance with the UNSC Resolutions, said the FO spokesperson.
European Parliament's Sub-Committee on Human Rights has discussed the serious human rights situation and continued crackdown on civil society and human rights activists in IoK, he added.
Furthermore, Zahid Hafeez Chaudhri accentuated that British lawmakers have also condemned human and civil rights abuses of Kashmiri people through military occupation of the region.
Citing the report published by Forum for Human Rights in Jammu and Kashmir, FO spokesperson apprised of the grave human rights violations by Indian authorities between August 2020 to January 2021.
Meanwhile, Editors Guild of India has also expressed its concerns on illegal detention of journalists and editors associated with Kashmir based publications, said Zahid Hafeez Chaudhri.