Pakistan strongly condemns Kabul blast that killed 13 people and wounded dozens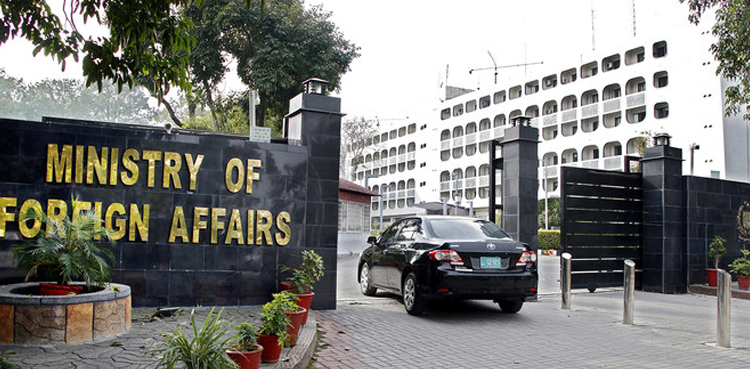 Pakistan on Saturday, strongly condemned Kabul blast that killed 13 people and wounded dozens other.
In a statement, Pakistan's Ministry of Foreign Affairs (MoFA) strongly condemned the terrorist attack in the Afghan capital on Saturday (today).
"Pakistan condemns in the strongest possible terms the inhuman terrorist attack outside an educational center in Dasht-e-Barchi area of Kabul city today that resulted in loss of innocent lives including children and injuries to many others," read the press-release issued by MoFA.
We extend our heartfelt sympathies and condolences to the families of the victims and pray for early recovery of those injured, it added.
Furthermore, Pakistan reiterated its commitment and resolve to ensure a peaceful Afghanistan.
According to Tariq Arian – spokesperson for Afghan Ministry of Interior, revealed that the blast occurred detonated explosives in the street outside the Kawsar-e Danish educational center in Kabul.
Meanwhile, Saeed Jami – Afghan Health Ministry spokesperson has said that 13 dead bodies have been recovered so far, whereas at least 30 people have been shifted to hospital who were injured in the explosion.
Afghan Taliban have categorically denied responsibility for the attack.
The incident comes as Afghan Taliban representatives and officials from Afghan government are meeting in Qatar to mull over matters pertaining to US-Taliban Peace deal, US troops withdrawal and Afghan Peace Process.