Pakistan summons Indian charge d'affaires over CFVs by Indian troops along LoC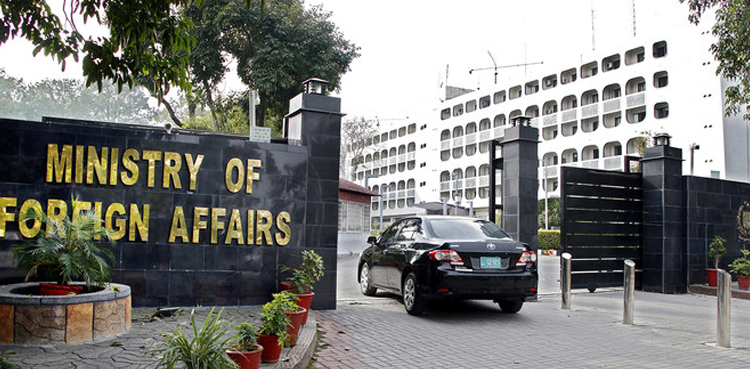 Pakistan on Tuesday (today) summoned Indian charge d'affaires over ceasefire violations (CFVs) by Indian forces along Line of Control (LoC).
In a statement, Foreign Office spokesperson – Zahid Hafeez Chaudhri apprised that Pakistan summoned Indian charge d'affaires and registered strong protest over blatant and unprovoked CFVs by Indian troops stationed along the LoC.
Pakistan has urged India to strictly adhere to existing ceasefire agreement between the two countries to ensure peace and stability in the region.
This is the first reported CFV along Indo-Pak border since the two sides reiterated their commitment to adhere to ceasefire agreement in February.
It is to be noted that senior military officials from both India and Pakistan had agreed upon reducing CFVs along LoC during their meeting in February earlier this year.
Meanwhile a flagstaff meeting was also held in March to review the implementation of the points of the ceasefire agreement that was reached between the director-generals of military operations (DGMOs) of the two countries