Pakistan to seek extradition of MQM founder in Imran Farooq murder case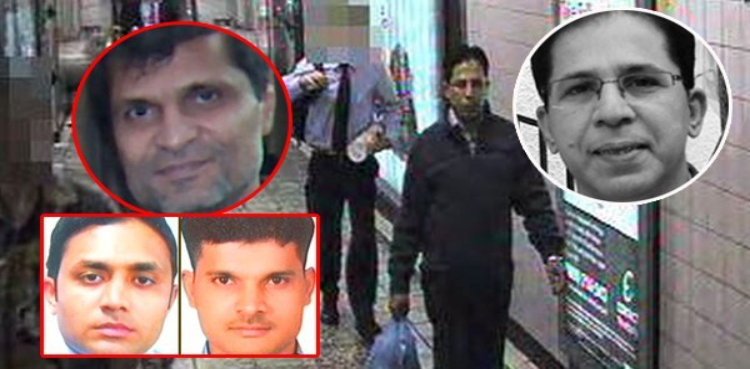 Pakistan is set to approach UK government for the extradition of Mutahida Qaumi Movement (MQM) founder Altaf Hussain in Imran Farooq murder case.
According to the interior ministry officials, federal government has decided to approach British government to seek extradition of Altaf Hussain along with his family member Iftikhar Hussain and party associate Muhammad Anwar in Imran Farooq murder case.
Sources say that Attorney General of Pakistan is expected to write to British government and formally ask for the extradition of these three individuals.
Pakistani authorities will cite June 18 verdict of the Imran Farooq case by a special anti-terrorism court in Islamabad that awarded life imprisonment to Khalid Shamim, Mohsin Ali Syed and Moazzam Ali for brutal murder of Imran Farooq in September 2010 in United Kingdom.
Read More: ATC awards life imprisonment in Imran Farooq Case
The court verdict has explicitly mentioned that the murder was ordered and carried out on the instructions from MQM founder who has been living in UK for more than two decades now.
Furthermore, the court had also directed the three convicted individuals to pay Rs 1 million each to the family of Imran Farooq as compensation.
It is to be noted that British authorities cooperated extensively with their Pakistani counterparts over the years and a Scotland Yard team also visited Pakistan back in February to submit essential evidence in the court which significantly helped the Pakistani authorities in getting a firm verdict and conviction against the accused.