Lahore: Pakistan under 19 players and officials have started to gather at a local hotel in Lahore for the camp ahead of their Bangladesh tour.
The squad will undergo second COVID-19 testing tomorrow and upon negative results, the team will start its camp tomorrow at National High-Performance Center.
Players will take part in training sessions for ten days. This training will allow players to prove their mettle for final selection.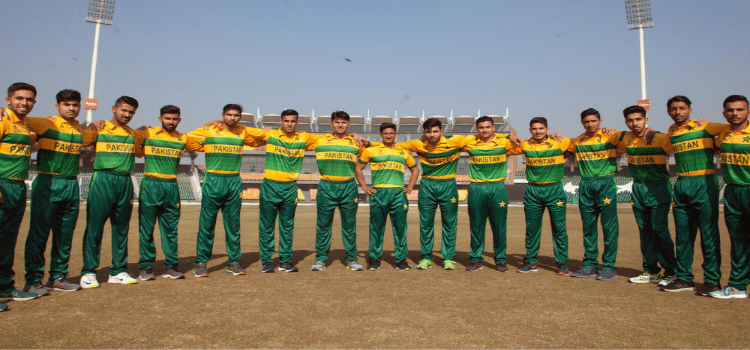 After the training camp, as many as 17 players will be shortlisted for the tour. The team is scheduled to depart on April 11.
Note, the squad returned negative in first COVID-19 tests. The tests were conducted in their respective cities.
The team will visit 2 cities where the matches are scheduled:
16-18 April – Training, Sylhet
19-22 April – Four-day match; SICS, Sylhet
26 April – 1st 50-over match; SICS, Sylhet
28 April – 2nd 50-over match; SICS, Sylhet
30 April – 3rd 50-over match; SICS, Sylhet
3 May – 4th 50-over match; SBNCS, Dhaka
5 May – 5th 50-over match; SBNCS, Dhaka
Pakistan's 20-member squad includes:
Batsmen – Abbas Ali, Abdul Faseeh, Abdul Wahid Bangalzai, Fahad Munir, Maaz Sadaqat, Mohammad Irfan Niazi, Mohammad Shehzad, Qasim Akram and Rizwan Mehmood
Wicketkeepers – Haseebullah and Raza-ul-Mustafa
Spinners – Aaliyan Mehmood, Ali Asfand, Arham Nawab and Faisal Akram
Fast bowlers – Ahmed Khan, Asim Ali, Muneeb Wasif, Tahir Hussain and Zeeshan Zameer