Pakistan's electricity shortfall exceeds 6,000 megawatts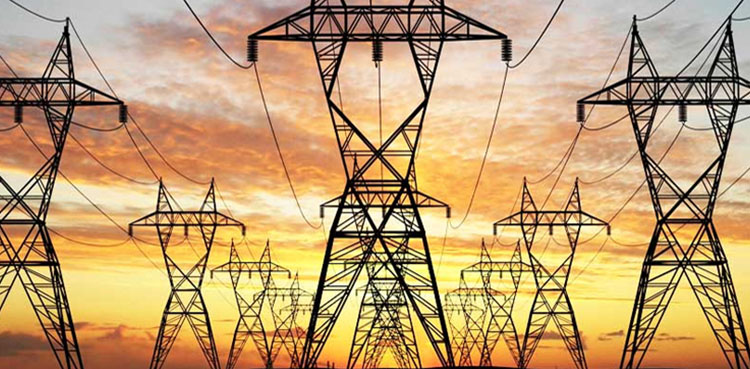 Pakistanis continue to suffer as country's electricity shortfalls exceeds 6,500 megawatts (MW).
As of now Pakistan has de-rated capacity to generate 29,000 MW of electricity, however, the power shortfall has reached 6,500 MW resulting in prolonged loadshedding across the country.
The current electricity shortfall is a result of reduction of RLNG to power plants. The situation has further been exacerbated by a fall in hydropower production which stands at around 3,300 MW as Tarbela Dam's turbines are nonoperational for the past six days for maintenance purposes.
Lahore Electric Power Supply Company's (LESCO) current facing a power shortage of around 1,000 MW as the demand stands at 5,000 MW with supply being 4,000 MW.
Furthermore, the old Gencos have also been shut down with only Guddu and other electricity plants generating around 450 MW, which are operational.
In Peshawar, people are facing loadshedding for around 6 to 8 hours, South Punjab – 8 to 12 hours, rural Sindh – 4 to 14 hours, Balochistan – upto 22 hours and Lahore is facing 3 to 4 hours of power outages on a daily basis.
Average shortfall of 1000 MW has arisen since last 48 hours due to rehabilitation in a major hydel plant and outages in a few thermal plants.

Tarbela will be back online in 4-6 days (3000 MW) and efforts made to add 1100 MW from alternative plants by tonight to plug shortfall. https://t.co/vNFMOYtlaf

— Hammad Azhar (@Hammad_Azhar) June 9, 2021
Meanwhile, Federal Minister for Energy – Hammad Azhar has refuted the 6,500 MW claims, stating that the country's electricity shortfall is around 1,000 MW and that is primarily due to 'rehabilitation in a major hydel plant and outages in a few thermal plants'.
The federal minister reassured that Tarbela's turbines capable of producing 3,000 MW of electricity, will be operational in four to six days.
صبح 8:30پر ملک میں بجلی کی صورتحال
کل سسٹم ڈیمانڈ 22393میگاواٹ، سسٹم کی کل پیداوار 21800میگاوٹ، شارٹ فال 593میگاوٹ۔ الحمداللہ مسلسل مانیٹرنگ اور ضروری اقدامات کی وجہ سے شارٹ فال بہت کم رہ گیا ہے۔ تربیلا کا ٹنل ۔3بھی فعال ہوگیا ہے جس سے بجلی کی جنریشن اب آہستہ آہستہ بڑھ رہی ہے

— Ministry of Energy (@MoWP15) June 10, 2021
According to Ministry of Energy, Pakistan's electricity requirement as of 8:30 am on Thursday (today) stood at 22,393 MW, with electricity production standing at 21,800 MW.
In response to the unannounced prolonged power outages across the country, the National Electric Power Regulatory Authority (NEPRA) has also summoned the chief executive officers (CEOs) of KE and other DISCOs on June 11th (tomorrow).