Pakistan's Hindu community is protesting outside Indian Embassy in Islamabad over the killing of 11 Pakistani Hindus in India in August 2020.
Member National Assembly (MNA) and Patron-in-Chief Pakistan Hindu Council Dr Ramesh Kumar is leading the protests being staged by Hindu community against the killing of 11 members of a Pakistani Hindu family in Haridasot village, Rajhastan – Jodhpur India.
Several caravans from various parts of Sindh, Punjab and Khyber Pakhtunkhwa (KP) arrived in Islamabad on Thursday night to register their protest to Indian officials against the Jodhpur incident.
The protesters have demanded post mortem report of the deceased along with the copy of FIR of the incident to be shared with the Pakistani government.
Equipped with placards with anti-India and anti-Modi slogans, the protesters demand a neutral and transparent investigation to be carried out over the unexplained deaths of 11 Pakistani Hindus in India.
Earlier, Pakistan's Ministry of Foreign Affairs had summoned Indian envoy on September 15th, to voice serious concerns over the death of 11 Pakistani Hindus including women and children under mysterious circumstances.
The Foreign Office highlighted that despite repeated requests by the High Commission for Pakistan in New Delhi for details regarding the tragic incident, the Indian government has repeatedly refused to address the issue along with refusal to share any substantial details and evidence regarding the matter.
Meanwhile, Shirimiti Mukhi – daughter of the deceased family has also claimed that India is not taking the killings of her family seriously and involvement of RAW in the killing is yet to be investigated.
Jodhpur Incident
11 members of a Pakistani Hindu migrant family were found dead on August 9 in Jodhpur, India.
The Hindu family had migrated from Pakistan to India in 2015 and was residing in Dechu area of Lodta Haridasot village of Jodhpur district, Rajasthan India.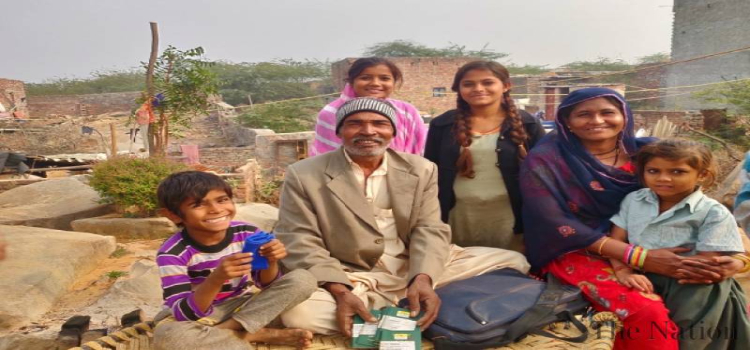 As per the local media reports, all 11 members of the family have died due to overdose of sleeping pills, suggesting that the deceased were intentionally poisoned.
However, Keval Ram one of the family members, was found alive by the police and was rushed to a local hospital and is currently under treatment.
In a statement recorded to the police, Keval Ram had stated that all family members ate dinner on Saturday night, following which the rest of the family went to sleep whereas he went back to his cattle herding; Upon his return he found all his family members lying unconscious and unresponsive.