Physical violence and social boycott of addicts must end, says activists and social welfare organizations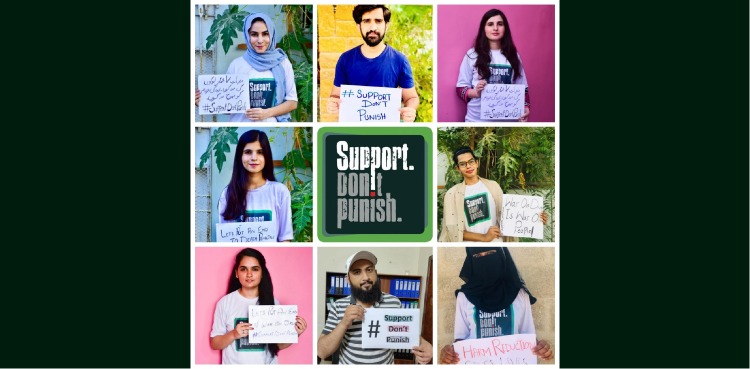 Sindh Green Development Organization in partnership with Healthy Earth Organization ran 'Support Don't Punish' campaign in Pakistan on Global Day of Action.
The campaign included various activities such as art competition which used visual portrayal and propagation via paintings and sketches to condemn violence and physical torture, whereas a video competition was also held which further enlightened the audience regarding the issue of drug abuse and the taboo that surrounds it.
The campaign aims to promote policies and practices that focus on reducing physical abuse and social boycott and encouraging the preservation of human rights of drug addicts. The campaign attracted a substantial crowd, whereas the social media reach was reported to be in excess of 150,000 people on Facebook.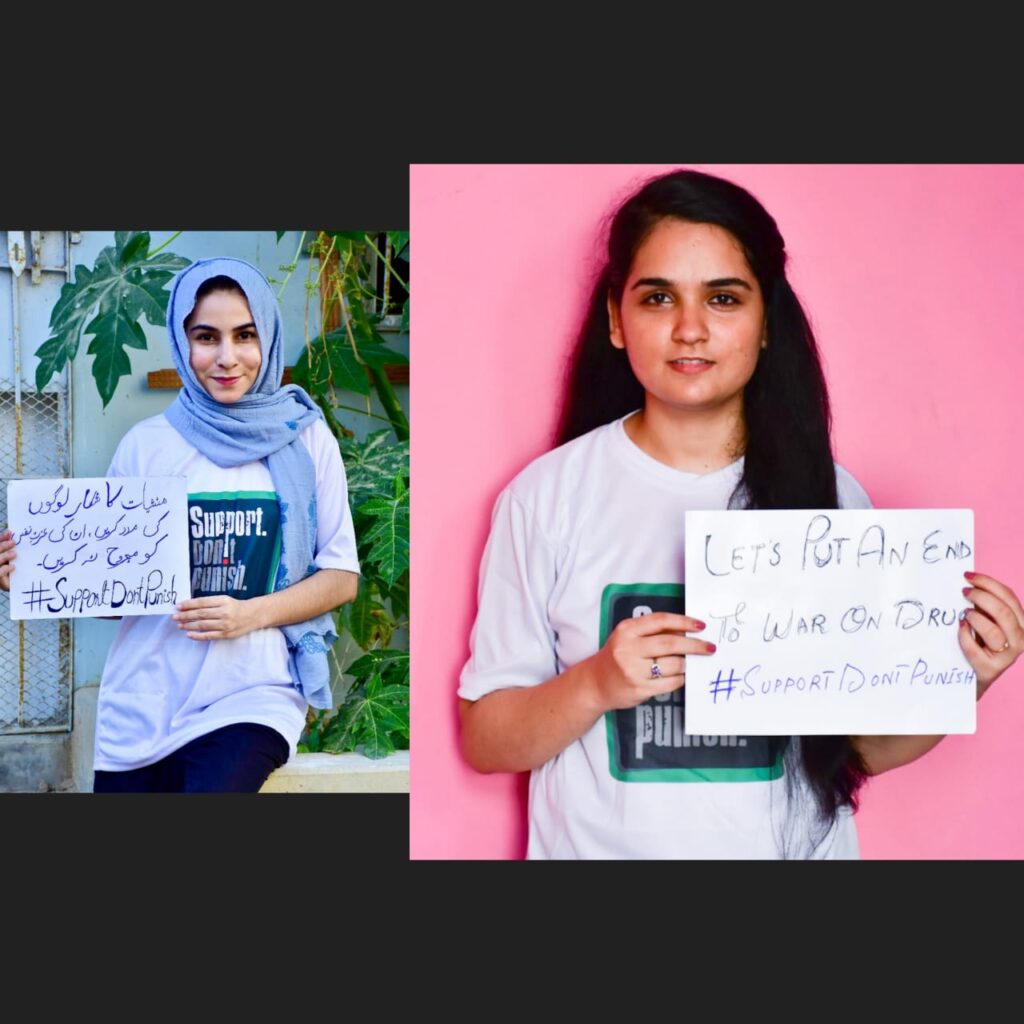 Furthermore, activists around the country participated by holding message placards supporting campaign with their messages about Harm reduction, Decriminalization and de-stigmatization of drug users. Some participants shown solidarity to the campaign with holding 'SupportDontPunish' placards.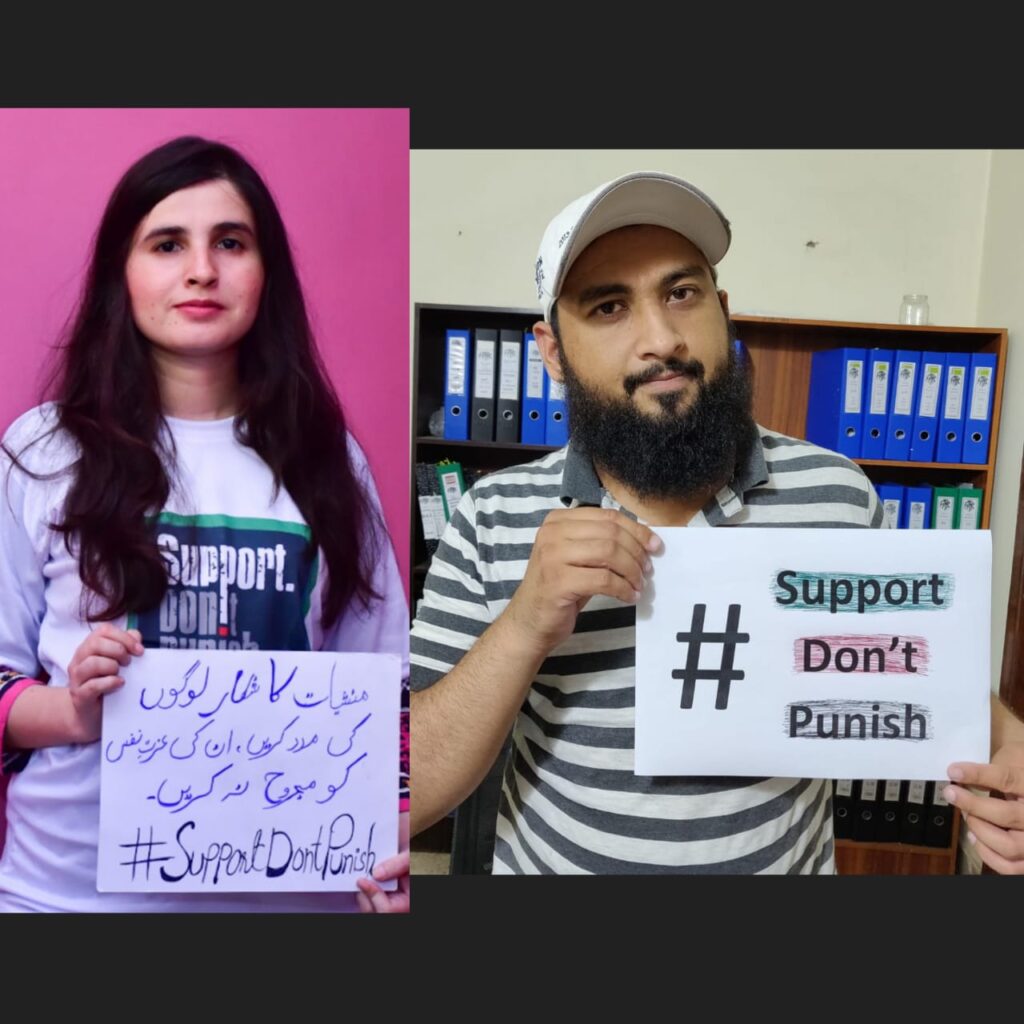 Read More: Ministry of Narcotics Control seeks online trials of cases
Vice President SGDO Ms. Soonh Rustamani led the campaign and highlighted the significance of the initiative as physical violence and torture has unfortunately become a key aspect of Pakistan's social aspect, urging the government to ensure necessary reforms and legislations aimed at reforming drug policies that focuses rehabilitation process of the individuals affected by drug use.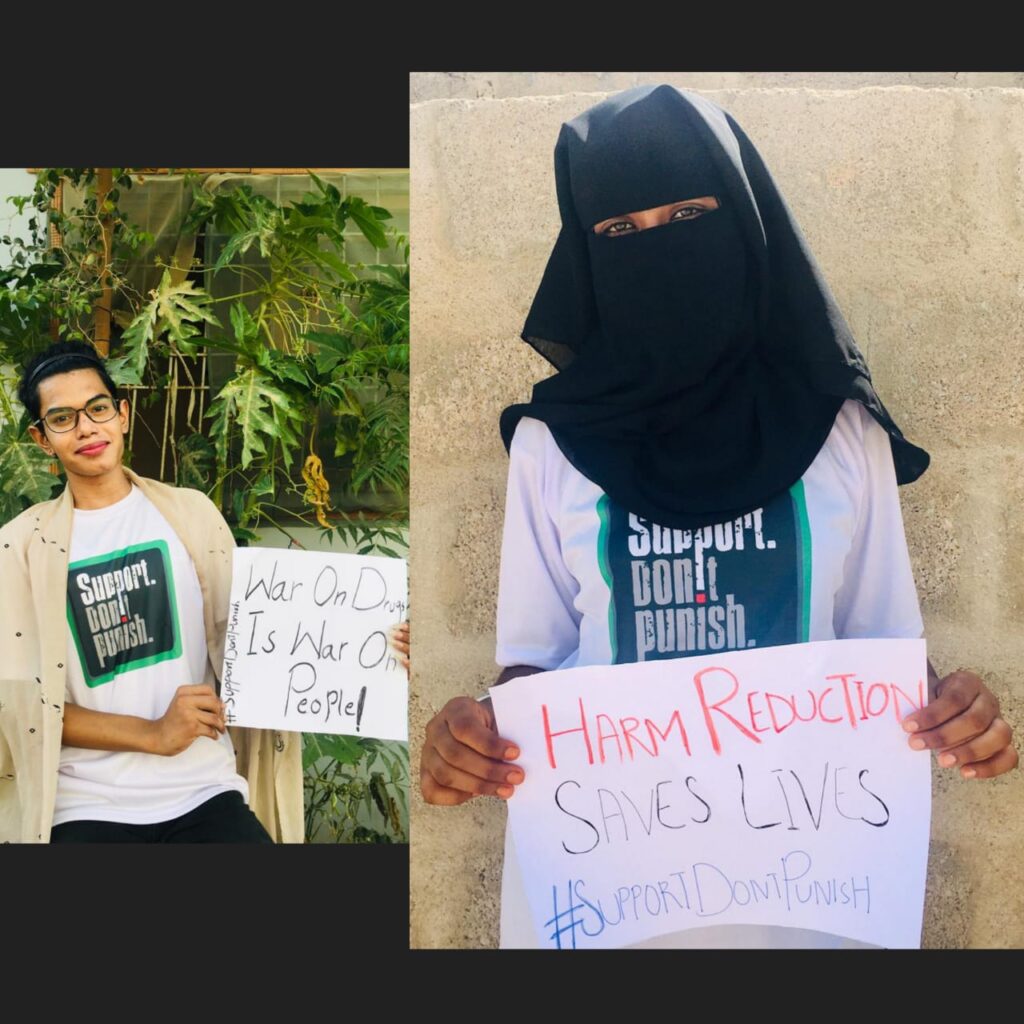 According to a UN report, the total number of drug addicts as per a UN report is 7.6 million, where 78% are male while the rest 22% are female. The number of these addicts is increasing at the rate of 40,000 per year making Pakistan one of the most drug affected countries in the world.