PM Imran evaluates his own performance on social media poll leaves netizens amused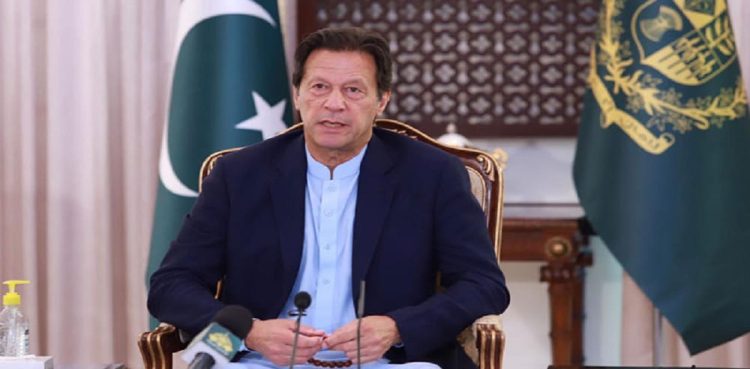 PM Imran Khan on Wednesday (today) participated in an online Facebook poll by a user, Rehan Allawalla about the performance of the  Pakistan Tehreek-e-Insaf  (PTI) government.
Right after the Facebook poll was posted on facebook where the personal account of Mr. Imran Khan was tagged, the Prime Minister commented on the poll saying he is "80%" satisfied with the performance of the PTI government.
The comment appeared for a short time but then it was removed from the social media platform, Facebook.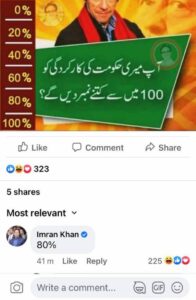 Surprisingly more than 250 people had already reacted to his comment before it got deleted and others expressing their surprise over it.
It is unclear whether the comment was made by the premier himself or his social media team.