Prime Minister Imran Khan Thursday arrived in Afghanistan on his maiden trip on the invitation of President Ashraf Ghani.
Addressing a joint press conference along with Afghan President Ashraf Ghani after holding a one-on-one meeting, PM Imran Khan showed concern over increasing violence in Afghanistan despite ongoing peace talks.
Pakistan would be happier over peace in Afghanistan and added that Islamabad played its role in peace talks. He also assured every possible support of Pakistan for peace in Afghanistan.
The premier underlined the need to further strengthen economic ties between both the neighboring countries.
He also thanked Afghan President Ashraf Ghani for inviting him to visit Kabul.
Addressing the media persons earlier, Afghan President Ashraf Ghani had said that he will visit Pakistan soon on the invitation of PM Imran Khan and thanked him for visiting Kabul.
Ghani said cooperation between Pakistan and Afghanistan is inevitable for the development of the region.
Recalling that violence is not the solution to any problem, the president said that people in Afghanistan want to see the end of the decades-long war on their soil.
PM Imran Khan's arrival
Ghani gave a warm welcome to Prime Minister Imran Khan as the latter arrived at the Presidential Palace in the capital, Kabul.
Upon arrival at Kabul airport, Afghan Foreign Minister Mohammad Haneef Atmar and Afghan President's Special Representative for Pakistan Mohammad Umer Daudzai and senior officials received the premier and his delegation.
Ambassador of Pakistan to Afghanistan Mansoor Ahmad Khan and embassy officials were also present.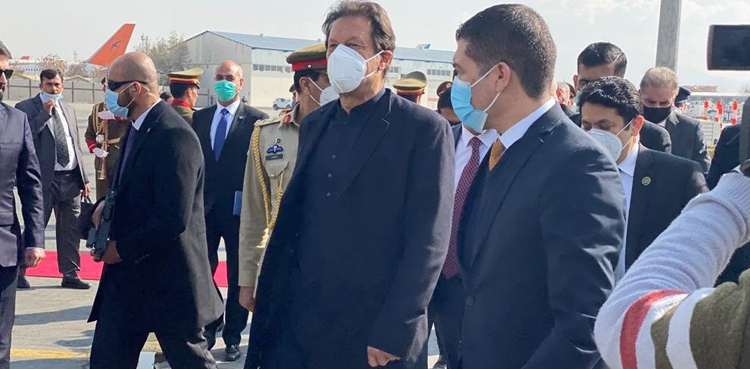 The last time PM Imran and Ghani had met in person was when the latter visited Pakistan in June 2019. Before that, they had met on the sidelines of the 14th OIC Summit in Makkah, Saudi Arabia in May 2019.
The two leaders had a telephonic conversation in September 2020.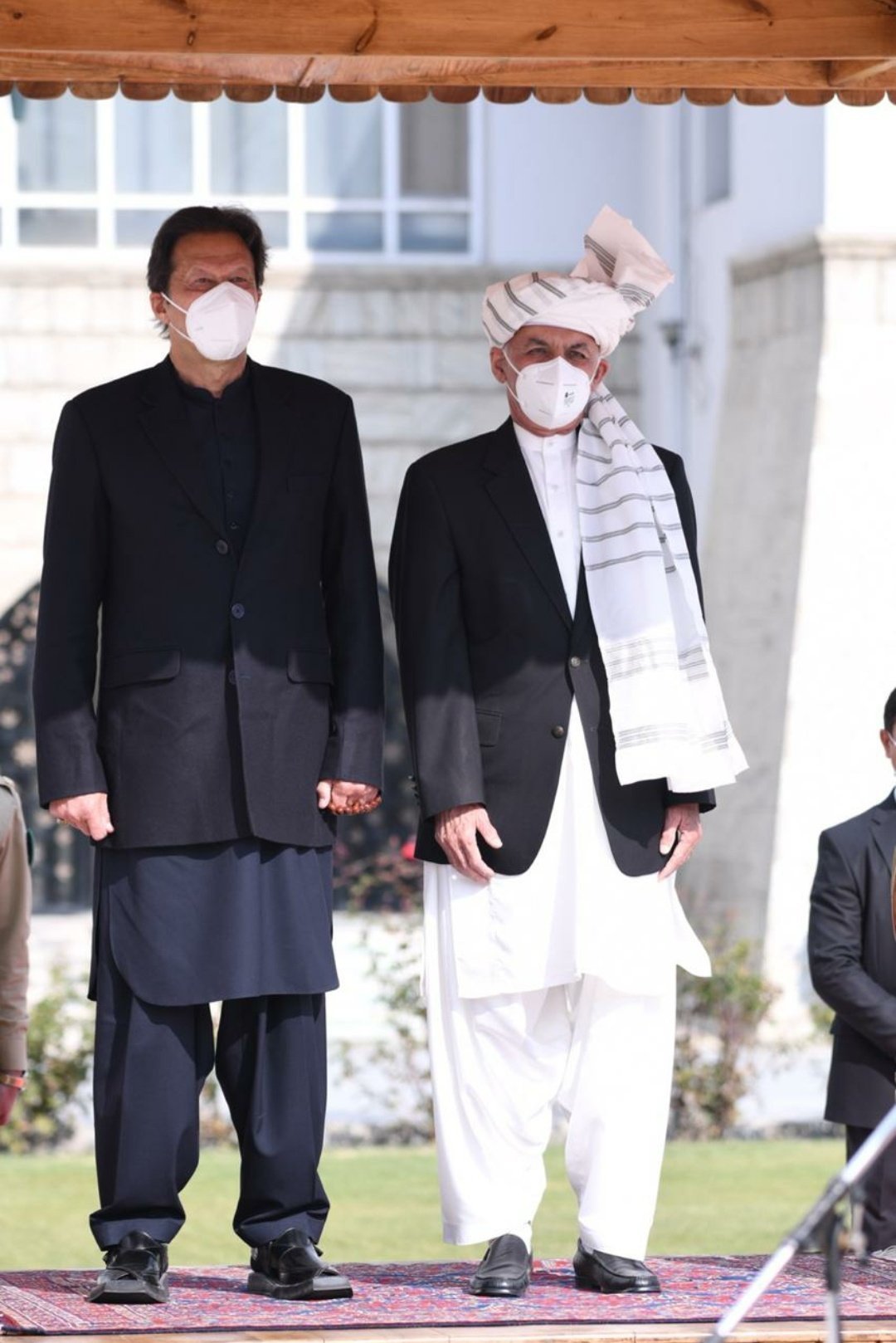 There have been several high-level meetings over the past few months. Besides regular exchanges between the foreign ministers, Dr Abdullah Abdullah, Speaker Afghan Wolesi Jirga Rahman Rahmani and Afghan Commerce Minister Nisar Ghoraini also visited Pakistan.
One on One Meeting
A one on one meeting between the two heads of state focused on further deepening fraternal relations between Pakistan and Afghanistan, the Afghan peace process, and regional economic development and connectivity.
The two sides discussed the prospects of resumption of peace in Afghanistan following the Doha peace agreement inked between the United States and Taliban.
President Ghani and Prime Minister Khan agreed to strengthen bilateral relations as the people of Pakistan and Afghanistan were linked through immutable bonds of history, faith, culture, kinship, values and traditions.
Imran Khan expressed confidence that his visit would help foster a stronger and multi-faceted relationship between the two brotherly countries.