Political resistance on the rise, Kashmiri political parties have unanimously rejected abrogation of Article 370: FM Qureshi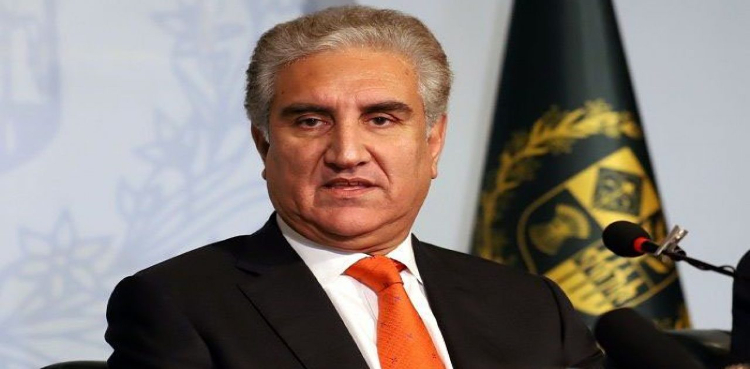 Foreign Minister Shah Mahmood Qureshi on Monday, said that political resistance is on the rise in Indian Occupied Kashmir (IOK) as Kashmiri political parties have unanimously rejected the abrogation of Article 370 of Indian Constitution by the government of India.
Addressing a press briefing in Islamabad, FM Qureshi highlighted that Kashmiris struggle for self-determination has turned over a new leaf as a new political alliance for a united struggle against Indian occupation is being formed.
Shah Mahmood Qureshi stated that six political parties in India have unanimously rejected the revocation of Kashmir's special status and abrogation of Article 370 of the Indian constitution by Narendra Modi led BJP government.
The joint statement issued by the political parties hold signature of Farooq Abdullah and enjoys the support of Congress party which is the main opposition party in India, he said.
The Minister paid homage to the resolve and undeterred courage of the people of disputed valley against Indian occupation and atrocities.
"Indian brutal acts of the last one year including military siege and communication blackout have not shaken the resolve of the Kashmiri people," said the foreign minister.
The statement comes as earlier, Shah Mahmood Qureshi returned from a two-day visit to China where he met his Chinese counterpart Wang Yi.
The two discusses matters of mutual concerns and cooperation, during which China reiterated its support and commitment to China Pakistan Economic Corridor (CPEC) which essentially is a game changer for Pakistan.
"The Chinese side reiterated that Pakistan and China are iron brothers and Pakistan remains China's staunchest partner in the region and that China firmly supports Pakistan in safeguarding its territorial integrity, sovereignty and independence," said the press-release issued by Pakistan's Ministry of Foreign Affairs.