Prime Minister must heed to the plight of Pakistani fishermen in India's captivity: Hafiz Abdul Berr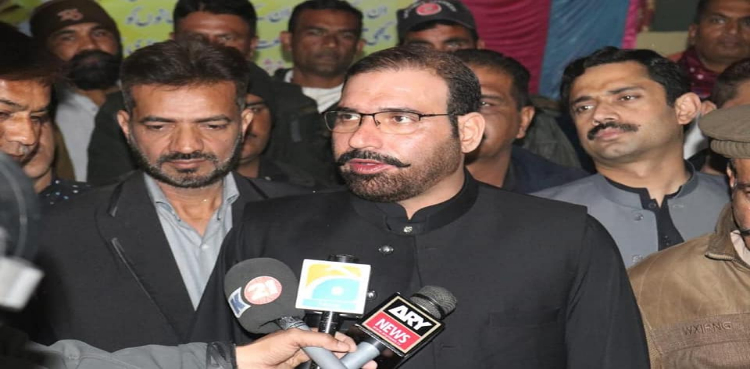 Chairman Fishermen's Cooperative Society (FCS) Abdul Berr has urged Prime Minister Imran Khan to take notice of the Indian atrocities and injustices on Pakistani fishermen in captivity.
Addressing a press conference in Karachi, Chairman FCS Hafiz Abdul Berr on Tuesday, urged Prime Minister Imran Khan to heed to the plight of Pakistani fishermen who are being subjected to atrocities and brutalities in Indian captivity.
Mr Abdul Berr highlighted that Pakistan has repatriated 500 Indian fishermen as a gesture of good will, urging Pakistan' Foreign Ministry to ensure the release and repatriation of 119 who are in Indian captivity.
Furthermore, Chairman FCS stressed upon the fact that Pakistani fishermen in Indian custody are being deprived of their legal rights as they haven't appeared before any court and have been wrongfully accused of smuggling and drug trafficking.
"Abdul Karim was arrested in January when his small fishing boat was confiscated by Indian forces, which was followed by the news of his death in July. Now India is even refusing to return his dead body, whereas his family members are already at Wagah Border waiting to receive his dead body," he added.
Expressing his disappointment on the ignorance of international community regarding India's blatant human rights violations and atrocities on poor fishermen, Abdul Berr urged international human rights organizations, PM Imran Khan and Foreign Minister Shah Mahmood Qureshi to heed to the plight of fishermen in illegal Indian captivity.