Prince Phillip, Duke of Edinburgh and husband of Queen Elizabeth II, has been laid to rest after a limited funeral ceremony at St. George's Chapel, Windsor Castle on Saturday (today).
The funeral ceremony was attended by Queen Elizabeth II, Prince Charles, Prince William, Prince Harry Princess Anne and other members of the royal ceremony along with more than 730 members of the armed forces.
However, only 30 mourners were allowed inside the St. George's Chapel due to COVID-19 pandemic and resulting SOPs, preventive measures.
Prince Philip's coffin was carried the short distance to St George's Chapel on a modified Land Rover, which the duke himself helped to design, whereas funeral procession was headed by the Band of the Grenadier Guards, the Major General's party, and military service chiefs.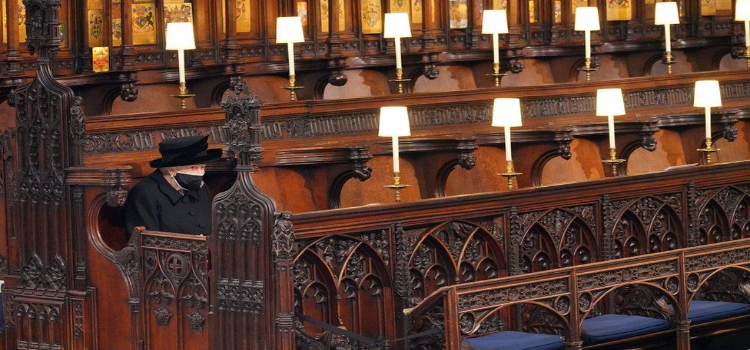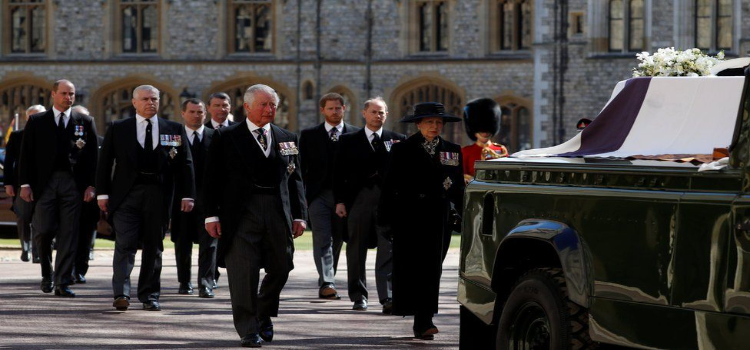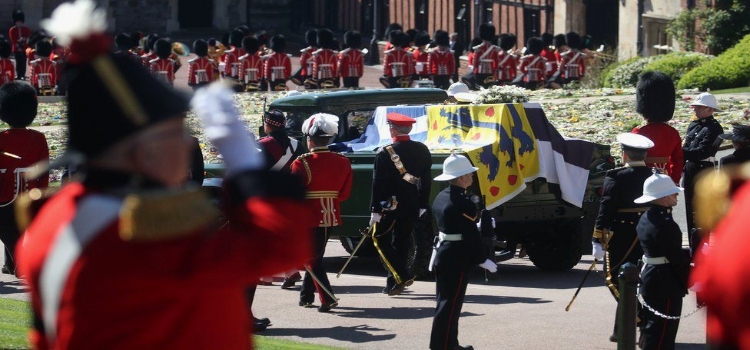 Meanwhile, ceremonial gun fire at nine locations across the UK and in Gibraltar marked the start and end of the national minute's silence.
Prince Philip passed away on April 9th at the age of 99 earlier this month. The Duke had been admitted to the King Edward VII Hospital in London hospital on February 17 after feeling unwell. The palace later confirmed that he was being treated for an infection.
The Duke of Edinburgh was a devoted consort to Her Majesty The Queen for nearly 70 years, from Her Majesty's Accession in 1952 until his death. pic.twitter.com/MVa8BpBysJ

— The Duke and Duchess of Cambridge (@KensingtonRoyal) April 17, 2021
On March 1, he was transferred to St. Bartholomew's Hospital, also in London, where doctors continued to treat the infection as well as undertake testing for a pre-existing heart condition. After heart surgery, the duke was discharged from hospital in mid-March.
Prince Philip was the longest-serving British consort. He married the then Princess Elizabeth in 1947 after a courtship that charmed a country still reeling from the ravages of World War II.
Philip was patron of some 800 organizations, particularly focused on the environment, industry, sport, and education. His first solo engagement as Duke of Edinburgh was in March 1948, presenting prizes at the boxing finals of the London Federation of Boys' Clubs at the Royal Albert Hall. He was president of the National Playing Fields Association (now known as Fields in Trust) for 64 years, from 1947 till 2013.
He was president of the International Equestrian Federation from 1964 to 1986, and served as chancellor of the universities of Cambridge, Edinburgh, Salford, and Wales.