Priyanka Chopra bond with Meghan Markle to persuade woman to keep pace in the battle for equal rights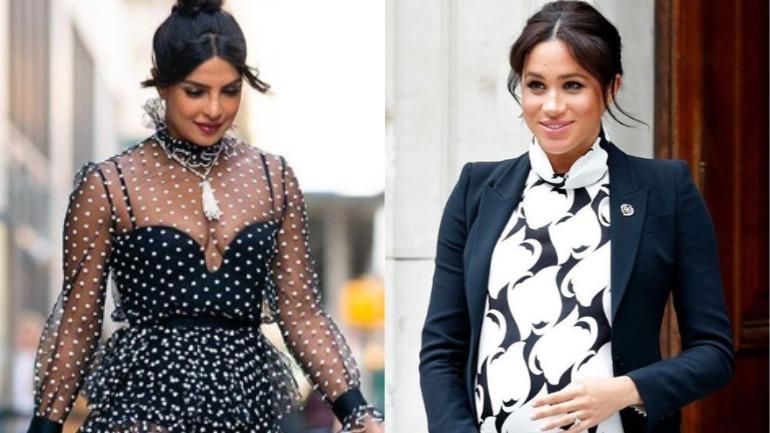 Priyanka Chopra spoke her heart about the inequality which has dig its claws in our society since ages. Woman are lacking the same opportunities as man – it's been a decade. Lately Priyanka Chopra have collaborated with Meghan Markle – (American born member of the British family)
She is willing to speak up about Woman empowerment on Tuesday, for the Girl up Leadership Summit.
She joins the conference effectively – and speak her heart about the rights of woman who have being underprivileged – since decades. She further declared that woman are facing problems and lacking their basic rights, they are holding on and bearing aspects of discrimination. It's enough to endure – they need to have their equal rights.
She further added: Woman haven't given the opportunities and how critical it is for them to keep standing and raising their voices for something which is extremely fundamental.
"The previous generations who proceed the battle and fought for their rights, our rights, for years – to plebiscite and to work – lately, we don't even contemplate about it. Now it's our duty to carry out the same voyage, for the future generations of girls" said she.
"For the spread of your word and campaign, you don't need millions of followers or a specific long team for the task – if you have a pure heart, strong will and determined plans – just go for it. Start from the zero and you'd see the change, the feedback of your efforts, in a while. No act is too little and no age is too young. Every single human and their contribution matter"
Explaining the struggles of the refugees and how the pandemic has made them suffer the extreme edge of the era – have escalated their challenges, the UNICEF goodwill ambassador declared: "To concern that even social distancing is an entitlement – since people living in intense poverty, and fugitives sheltering in makeshift tents – do not have the grandeur to stay six feet apart".
Meghan Markle too have took part to the conference, with her theme and addressed young woman and girls to raise their voices in a time of need – don't let down the worth of having a voice, talk, attend, convey your message to the world. Raise your voice like 'they have never been urgently needed'.
The preceding royal take shape in a video recorded message – at the conclusion – "Time is now' woman in guidance Plenary – slip on a blue top with her hair long and straight".
In her speech, Meghan discussed about the diversity young woman are creating – in the universe and fancy them to push the envelope forward. "It's such a pleasure to talk with you today. To young woman around the world – who aren't just tranquil to change the world – but have already sat their foot outside to transform the world". Meghan said.