Authorities in Botswana have launched a probe in to unprecedented mysterious deaths of hundreds of elephants since May.
According to Botswana government, three laboratories in Canada, South Africa and Zimbabwe have been tasked to carry out sample testing to find out the reason behind mysterious deaths of more than 350 elephants in the country.
As per the statistics gathered by Elephants Without Borders (EWB) – a conservation organization, 169 elephant deaths were reported on May 25, and another 187 on June 14. The organization further highlights the fact that elephants of all ages are dying.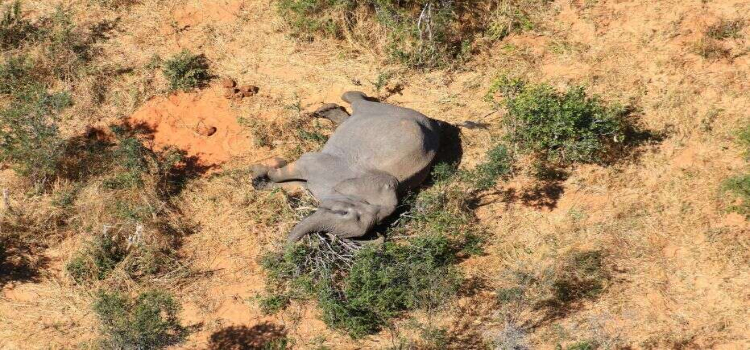 Furthermore, the elephants seemed to be disoriented and emaciated before dying, said EWB director Mike Chase.
Read More: Public outrage over Elephant's death in India
Botswana is home to a third a third of Africa's declining elephant population. These 'mysterious' elephant deaths have been reported in Botswana's Okavango Delta which is home to more than 15,000 elephants.
Officials have ruled out poaching as the probable cause of elephant deaths, whereas experts have warned that these mysterious deaths may be a result of any virus or disease that affects elephant's brain function as many who have died appeared to have fallen flat on their faces and were seen walking in circles before dying.