Residents, builder file review petition against SC verdict on Nasla Tower demolition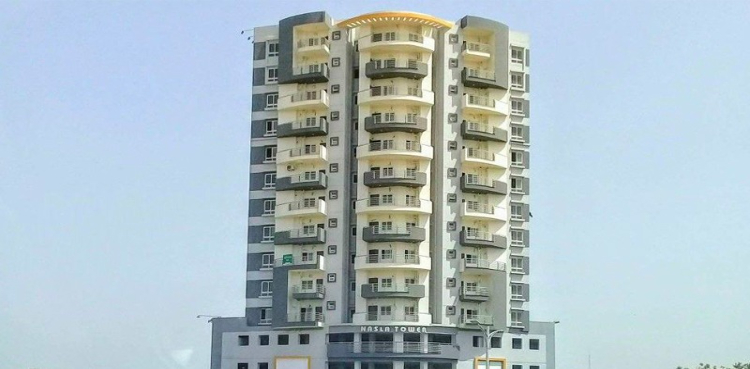 Builder and residents of Karachi's Nasla Tower have  separately filed multiple review petitions Supreme Court Karachi Registry against the apex court's verdict regarding the demolition of the residential complex.
In the review petitions against SC verdict, the applicants have urged the apex court to review its decision directing the demolition of residential complex.
The review petitions argue that the land for the project was allotted according to the law.
The development comes as earlier, SC during the hearing of Karachi encroachment case earlier this month, had directed the authorities to demolish Nasla Tower residential complex located on the intersection of  Shahra-e-Faisal and Shahra-e-Qaideen.
Read More: SC orders demolition of Nasla Tower
The building is constructed illegally as 341 square yards of land had been encroached upon, remarked the court citing a report submitted by Commissioner Karachi.
The court had also directed the affectees to be financially compensated by the builder.
Nasla Tower is a high-rise residential complex with 43 luxury apartments worth around Rs 35 million each.