Restaurants, cinemas, shopping malls reopen in Pakistan today after lifting of country-wide lockdown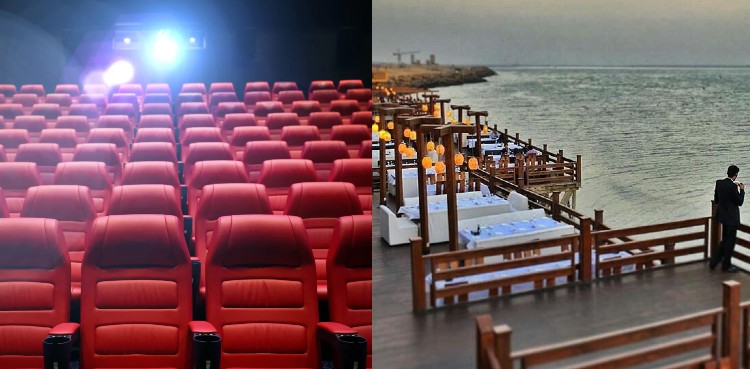 Restaurants, cinemas, shopping malls, gyms and various other businesses reopen in Pakistan after nearly five months of shutdown today.
Federal government, along with provincial government have announced the reopening of public parks, gyms, salons, tourism spots, restaurants, cinemas and various other businesses under COVID-19 SOPs from Monday (today).
The development comes as earlier, National Command and Operation Centre (NCOC) on August 6, had announced its decision to allow the reopening of a wide range of businesses and services due to significant decrease in COVID-19 spread in the country.
Schools and other educational institutions are set to reopen from September 15, meanwhile shrines and expo centers have been allowed to reopen with the condition of getting approval from relevant government officials prior to organizing any public gathering or event.
Read More:75.9 per cent of COVID-19 patients under 50 years in Pakistan
However, the decision to reopen educational institutions from September 15 will be once more reviewed on September 7 to reassess the COVID-19 threat.
"All sectors except Marriage/Marquees and Educational Institutions are hereby allowed to operate from 10th August 2020 subject to adoption of SOPs/ guidelines," read the notification issued by Primary and Secondary Healthcare Department, Punjab.
Whereas Sindh government has restricted the restaurant  dine-in  timings till 9 pm.
Pakistan's coronavirus tally stands at 284,660 with 260,764 recoveries and 6,097 deaths so far.