Revolution's 'Dadi': Bilkis finds place in 100 most influential People of 2020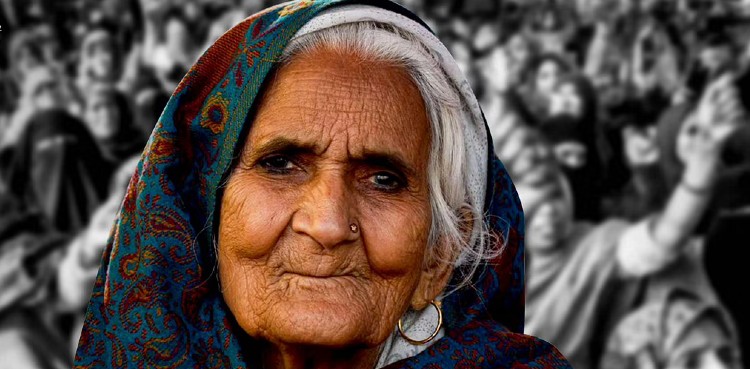 An unusual entrant into the '100 Most Influential People of 2020', a list compiled by the acclaimed Time Magazine is an 82-year-old woman by the name of Bilkis who was seen at the forefront of the Citizenship Amendment Act (CAA) protests in the Indian capital.
The Shaheen Bagh area of Delhi witnessed Bilkis leading protests, chanting and sloganeering against the draconian law which for the first time in India makes religion a basis for granting citizenship.
The law specifically fast-tracks asylum claims of non-Muslim irregular immigrants from the neighboring Muslim-majority countries of Afghanistan, Bangladesh, and Pakistan. The amended citizenship law, coupled with the government's push for a nationwide citizenship verification process through a National Population Register (NPR) and a proposed National Register of Citizens (NRC), aimed at identifying "illegal migrants."
The draft law also excludes Sri Lanka, where Tamil minorities have faced atrocities.
Muslims, in particular, have raised concerns about the National Register of Citizens because of the problems that have already occurred in the northeastern state of Assam, which is the only state to have completed such a verification process. It excluded nearly two million people, most of them ethnic Bengalis.
Bilkis, one of the 'dadis' who had been demonstrating against the CAA since it began, had declared they wouldn't move an inch even if someone fires a gun.
Bilkis's voice echoed throughout the protest on the fateful day saying: ""They call us traitors. When we pushed Britishers out of the country, who are Narendra Modi and Amit Shah? We won't move an inch even if someone fires at us. You remove NRC and CAA, we will clear the site in no time."
Bilkis's bravado inspired others in India to take to the street against partisan Indian policies of the Modi regime.