Rupee appreciates slightly against the US dollar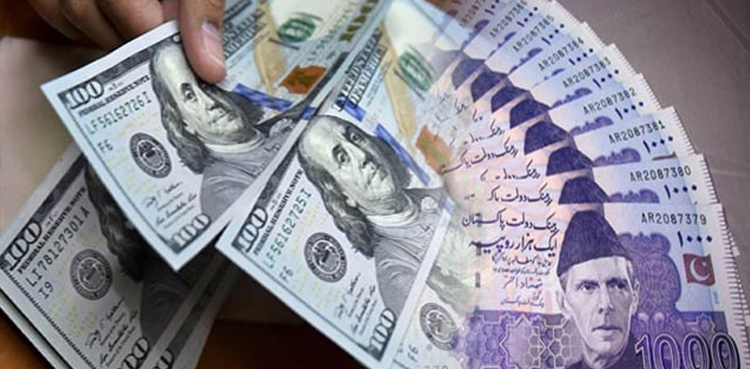 KARACHI: The rupee appreciated 0.05% against the US dollar in the inter-bank market on Thursday, closing the day at Rs170.87.
The local currency closed at an all-time low of Rs170.96 on Wednesday as demand for the foreign currency stood higher compared to its supply.
On Wednesday, the State Bank of Pakistan (SBP) announced that it would take measures to curb the "undesirable" outflow of foreign currency.
The decision has been taken by the central bank in the wake of the constant depreciation of the local currency against the US dollar.
According to the notification issued by the central bank, the new measures will help enhance transparency in foreign currency transactions by exchange firms.
Travellers to Afghanistan will now be allowed to carry only $1,000 per person per visit, with a maximum annual limit of $6,000.
Moreover, exchange companies will be required to conduct biometric verification for all foreign currency sale transactions equivalent to $500 and above and outward remittances. This requirement will be applicable with effect from October 20.
The central bank said that exchange companies will sell the foreign currency in cash and make outward remittances, equivalent to $10,000 and above, against receipt of funds through cheque or banking channels only.
The analyst said that the measures taken to curb the outflow of foreign currency will also help in "expanding tax net and countering money laundering."
The State Bank has taken action after some reports suggested that US dollars are being smuggled from Pakistan to Afghanistan; and that Afghans who are living in Pakistan are also hoarding dollars in large quantities.
All this increased pressure on Pakistan's scant supply of dollars (thus contributing to rupee depreciation).
The rupee has cumulatively shed 12.21% (or Rs18.6) since its recent high of Rs152.27 recorded on May 14.
Meanwhile, the currency lost around 8.46% or Rs13.33 since June 2021.