Rupee slumps to an all-time low of 168.9 against dollar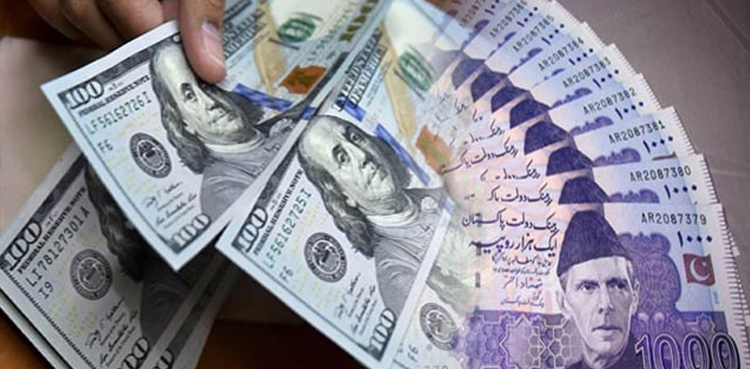 KARACHI: An 85-paisa decline in the inter-bank market due to external payments pressures dragged the rupee to a record low on Tuesday against the US dollar, with the exchange rate sliding to Rs168.94.
The Pakistani currency briefly touched an all-time low of Rs169 in the inter-bank market during intra-day trade, before making a modest pullback from that level.
In all, the rupee dropped 0.5% to Rs168.94 on Tuesday after closing at Rs168.10 on Monday (September 13).
A decline in the country's foreign earnings mounted pressure on the local currency from the supply side.
The rupee has now fallen past its previous low of Rs168.43 against the greenback recorded on August 26 last year.
It has depreciated by 6.7% since June 2021 and 9.9% since its recent high of Rs152.28 in May 2021, according to Arif Habib Limited.
"Moreover, the country has been recording current account deficit since last three months and it is expected that the data for the month of August will also unveil a deficit," the analyst said.
"The current account balance is expected to stay in a deficit and the currency parity will further deteriorate," he predicted.
Tariq further added that uncertainty in Afghanistan coupled with rising commodity prices in the international market also played a catalytic role in the fall of the rupee.
Going forward, the analyst expects the currency to consolidate after the scheduled review of the International Monetary Fund (IMF) due later this month.